Pilot Projects to Advance Harm Reduction and Public Safety Partnerships to Prevent Overdose
Nov 15, 2022
The National Council for Mental Wellbeing, with support from the Centers for Disease Control and Prevention (CDC), was pleased to award grant funding to support one-year pilot projects integrating harm reduction strategies and public safety initiatives across the country.
Through a competitive Request for Funding Applications (RFA) process, eight implementation sites were selected to implement evidence-based and promising strategies through collaborative partnerships with public safety to reduce risk of overdose and other drug-related harms for people who use drugs (PWUD) and people with substance use disorders (PWSUD) who are or may become justice-involved.
Awards were made in amounts of up to $81,250 for a yearlong project beginning in February 2023. In addition to funding support, selected implementation sites will receive and participate in training and technical assistance (TTA) opportunities throughout the year.
2023 Grantees

Catholic Community Services
Catholic Community Services of Western Washington — Arrest and Jail Alternatives
Area Served: Olympia, Wash.
National Council Member Organization
Catholic Community Services (CCS) and Catholic Housing Services (CHS) will leverage the funding from this grant to grow its Arrest and Jail Alternatives (AJA) program, which supports public safety. The program's peer case managers and mental health professionals assist community members marginalized based on multiple intersecting identities, including homelessness, addiction, disability and criminal justice involvement. CCS/CHS will add Olympia AJA operations to its Behavioral Health Agency licensure so the program can provide mental health services, supportive housing services and locally prescribed psychiatric medication, along with Naloxone and other harm reduction supplies. CCS/CHS will also use the funding to systematically expand their partnerships with the Olympia Police Department and the city's Crisis Response Unit.
---

CenterPointe
CenterPointe Overdose Outreach Program
Area Served: Lincoln, Neb.
Certified Community Behavioral Health Clinic (CCBHC)
CenterPointe will use the funding from this grant to expand the reach of their Street Outreach and Crisis Response teams to touch all individuals who have a near-overdose or overdose-related interaction with the Lincoln Police Department. The identified individuals will receive targeted outreach during a 30-day period, including priority access to comprehensive, bio-psychosocial assessment and subsequent linkage to care. CenterPointe will also use this funding to provide overdose education to the Lincoln community by conducting an overdose prevention public education campaign featuring printed materials and funding at least three billboards.
---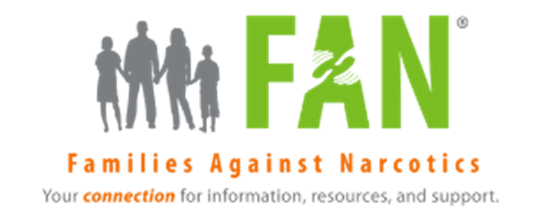 Families Against Narcotics
Families Against Narcotics — ReDirect
Area Served: Michigan
Families Against Narcotics (FAN) will use funding from this grant to expand their Comeback Quick Response Team (QRT) in two communities in Michigan. The Comeback QRT is an evidence-based overdose reduction program where partners from public safety, a FAN peer recovery coach, family coach/social worker and a paramedic or nurse respond within 48 to 72 hours to homes of individuals who have overdosed. The team offers a warm handoff to harm reduction, treatment, resources and family support. This funding will also be used to add a harm reduction case manager (CM) to the QRTs. The CM will conduct an extensive assessment to determine clients' needs, offer wraparound services and find ways to "meet them where they are" to continue their engagement.
---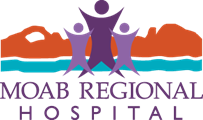 Moab Regional Recovery Center
Improving Outcomes for Incarcerated and Recently Rural Individuals with Substance Use Disorder
Area Served: Moab, Utah
Certified Community Behavioral Health Clinic (CCBHC)
Moab Regional Recovery Center (MRRC) will use the funding from this grant to improve and expand access and referrals to care among the highest-risk populations, particularly by increasing collaborative care within the criminal justice system. In partnership with the Grand County Sheriff's Office, MRCC will provide targeted outreach and services to individuals recently released from jail who are at increased risk of opioid-related overdose. Services will include screening and assessments, treatment and diversion programs, jail-based programming and overdose prevention efforts. MRRC will also work closely with the sheriff's office to identify and implement enhanced training around harm reduction and substance use disorder for all corrections staff.
---

Osborne Association, Inc.
Fulton Community Reentry Center
Area Served: Bronx, N.Y.
National Council Member Organization
Osborne Association will use this grant to provide harm reduction services to formerly incarcerated people housed at the Fulton Community Reentry Center. Osborne will employ peer workers trained in evidence-based health education and harm reduction curriculum to facilitate orientation and group services, and to provide support for appointments. The funding will also support Osborne's partnerships with the New York Police Department and New York State Department of Corrections and Community Supervision Parole to train public safety team members in harm reduction and advocate for alternatives to arrest and parole violation for Fulton residents.
---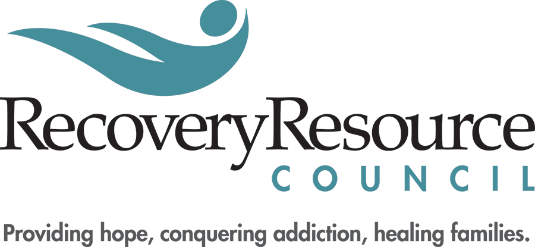 Recovery Resource Council
Dallas Overdose Response Team
Area Served: Dallas, Texas
Recovery Resource Council will use the funding from this grant to expand their Overdose Response Team to Dallas in partnership with Emergency Medical Services for Dallas Fire-Rescue. Within 72 hours, this team brings trained behavioral health and public safety professionals to individuals who have experienced an overdose to give them and their household the opportunity to meet with a certified peer support specialist or licensed master social worker, who will connect them to resources and help navigating barriers.
---

SOAR Initiative
Piloting a Replicable Deadly Batch Alert System Model
Area Served: State-based — Ohio and beyond
The SOAR Initiative (SOAR) will use the funding from this grant to expand their Deadly Batch Alert system. This system features a mobile application and text alert system that notifies people who use drugs, their loved ones and first responders when overdoses surge or particularly dangerous drugs are circulating in the community. Funds will be used to create a secure dashboard where local grassroots leaders and public health authorities can send Deadly Batch Alerts by region and view visualizations of community-submitted reports and data from public safety partners. SOAR will also use this funding to implement two pilot sites outside Ohio, including local app and text setup and distribution of fentanyl and xylazine test strips.
---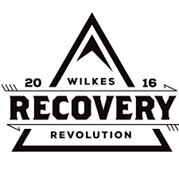 Wilkes Recovery Revolution
Wilkes Post-overdose Response Team (PORT) Project
Area Served: Wilkes County, N.C.
National Council Member Organization
Wilkes Recovery Revolution, Inc. (WRR) will use the funding from this grant to create a post-overdose response team (PORT) in conjunction with Wilkes County Emergency Medical Services, Wilkesboro Police Department, North Wilkesboro Police Department and Wilkes Medical Center. This team of professionals will focus on targeted Naloxone and fentanyl testing distribution, warm handoffs to syringe service programs and substance use disorder treatment and community and individual training sessions to ensure individuals and the community are prepared to respond to overdoses.
Please contact Will Sloyer at williams@thenationalcouncil.org with any additional questions.
This project is supported by the Centers for Disease Control and Prevention (CDC) of the U.S. Department of Health and Human Services (HHS) as part of a financial assistance award totaling $1,000,000 with 100% funded by CDC/HHS. The content is that of the authors and does not necessarily represent the official views of, nor an endorsement by, CDC/HHS or the U.S. Government.
Subscribe for Updates
Receive the latest updates, news and resources related to harm reduction and overdose prevention by subscribing to the National Council's Overdose Prevention and Harm Reduction Newsletter.