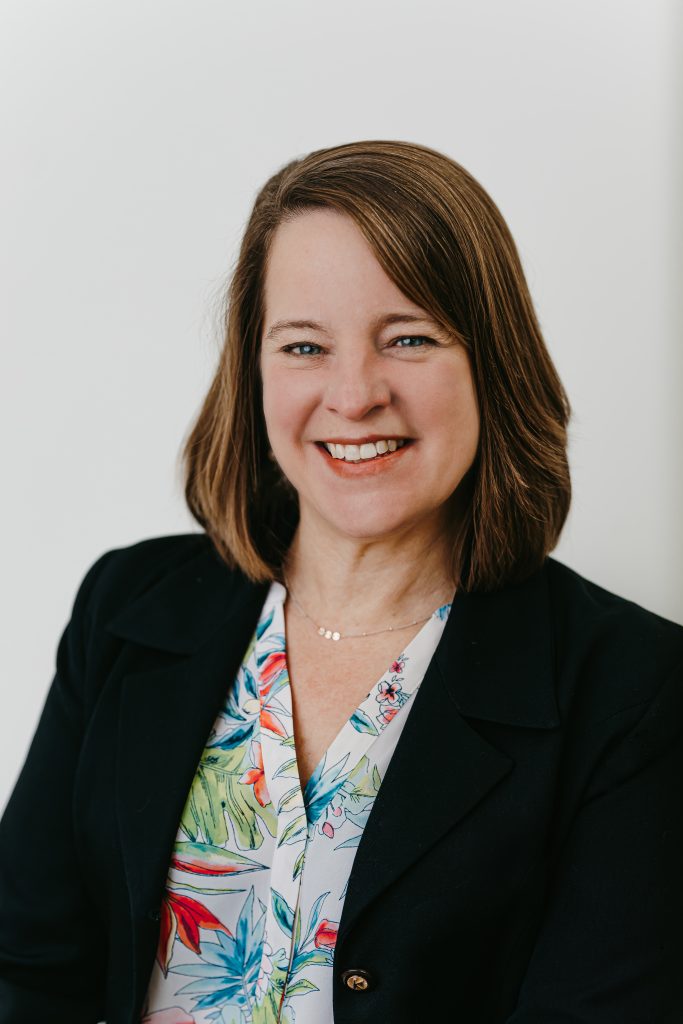 Every day, Certified Community Behavioral Health Clinics (CCBHC) are transforming health care for people in need. In this interview, Jane King, a specialist in CCBHC implementation, shares insights about her career, consulting style and commitment to helping people overcome their challenges.
---
What put you on a path toward a health care profession?
I knew I wanted to be a psychologist when I was just 8 years old. After college, I worked at a suicide hotline, in advertising and retail and several other professions. But the idea of becoming a psychologist one day was always in the back of my mind. Around that time, I was living in San Francisco and got to know some homeless people in the neighborhood. I wanted to help, so I bought them food … but I knew I could do more. I wanted to help end homelessness, so I decided to earn my doctorate in psychology. My internships, papers, dissertation – they all focused on the intersection of mental illness, substance use disorder and trauma and how, for some people, that leads to homelessness.
After earning my degree, I went on to work in dual diagnosis treatment programs in California. I grew up in Minnesota, so after getting married and having a baby – and realizing I could never afford a house in San Francisco – I returned to my hometown, ready to make a mark. I was appalled that integrated treatment wasn't really happening in the community. So, I started fighting for it at every health center I worked for. It wasn't until I became a director of homeless programs for a mental health agency in the area that I was able to advocate for integrated health and connect everything together.
What's something about homelessness that people may be surprised to learn?
Many people are surprised to learn that as much as we work with individuals to help them overcome their situations, there are still huge economic factors in our country that drive homelessness. Also, that de-institutionalization of people with mental illness is a leading factor for homelessness. When mental health centers were created, it was a wonderful thing, but it didn't address housing. A police officer in St. Paul, Minn., once told me a story I'll never forget. He was walking down the street one day when he saw a bus pull up and 40 adults get out. They were dropped off in the middle of downtown after having been locked in a state facility for so long, with only their backpacks and little paper bags of medication with them. They were on their own with just 30 days' worth of medication, and we expect them to somehow thrive?
What has been the crowning achievement in your career to date?
A few years ago, I saw a job opening in state government that interested me. It was to work on a project called CCBHC. I didn't know what it was, so I Googled it and got really excited! I had provided every service within the CCBHC model in previous roles, so in my interview, I walked through how to develop the model. I got the job and collaborated with six clinics to develop policies for CCBHCs throughout the state. My crowning achievement: Writing the State Plan Amendment for CCBHCs in Minnesota! When it was submitted to CMS, I called my mom and said, "Guess what I did? I made integrated health a permanent part of the Medicaid state plan in Minnesota today!" I started out in my career wanting to help dozens, hundreds or even thousands of people … by getting the plan passed, I was able to impact hundreds of thousands of lives!
How did you come to the National Council?
While working for Minnesota State's department of human services, a colleague hired Joan King to give a presentation about integrated health and we hit it off immediately. I had attended NatCon17 in Seattle, where I learned about the organization's role in leading the CCBHC charge, and I knew I wanted to be a part of that journey. A few years later, Joan informed me that a position at the National Council had opened up, and on January 4, I started my National Council career!
How would you describe your consulting style?
I would describe my consulting style as "collaborative." As a clinician, when I was learning about mental illness and harm reduction, it freed me up to realize: This is someone else's life. I don't need to jump in and fix things. I don't need to take responsibility for things in their lives. What I can do is help facilitate their own process for discovering who they are, what they want and how they will get there. It's the same thing when it comes to consulting. I draw from the clients what they need and show them how to take the steps to get there and stay on track. I don't do it for them … I do it with them.
What do you do for fun when you're not working?
I love seeing live music! I truly miss that. I also stay busy as a single mom to a 16-year-old daughter and 13-year-old son. It's a lot of work, but I've always wanted to be a mom.
Looking for consulting or training services? The National Council's diverse team of consultants can help improve your service delivery and strengthen your leadership team. Request a consultation today!
Guest Author
Nicholas Thomas
Director of Content Marketing
National Council for Mental Wellbeing