Annual Member Insights: Unpacking the Report for Practical Application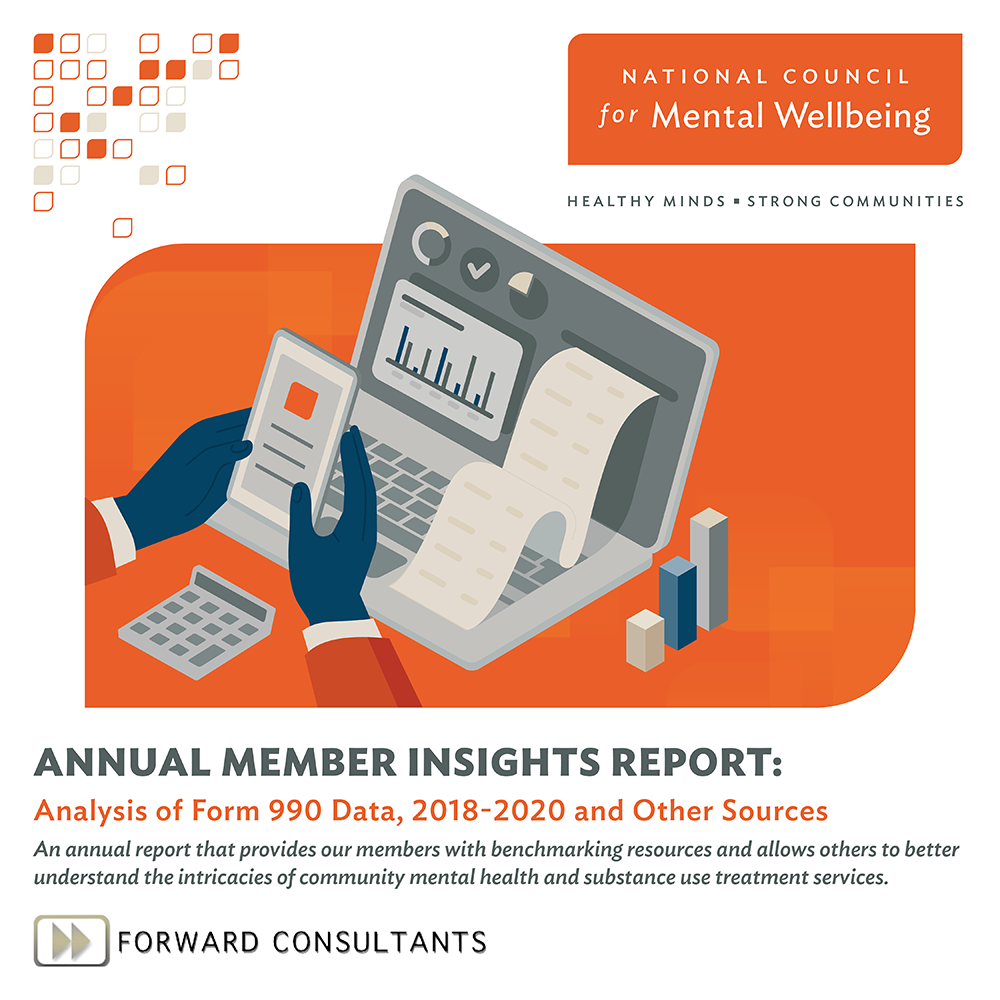 Join us on Tuesday, June 27 (2-3 p.m. ET), as we unpack the value of our 2022 Annual Member Insights Report.
As treatment organizations evaluate ways to monitor their fiscal health, industry data is a useful tool to measure success and illuminate areas of opportunity. Don't miss this chance to learn more about our report, which provides three years of financial and descriptive data, data segmentation to enable benchmarking and a spotlight on market data.
You'll hear from National Council staff who've led the development of the report, as well as perspectives on its practical application from Heather Jefferis, M.A., Executive Director of the Oregon Council for Behavioral Health (OCBH), a National Council member organization.
After attending this webinar, you will be able to:
Understand what's captured in the report and the value it brings to the field of community mental health and substance use treatment.
Gain a bird's-eye view of the financial metrics of community mental health and substance use treatment organizations in the years prior to — and during the early stages of — the COVID-19 pandemic.
Apply real-life examples of how the report can support business and operational excellence.