Hill Day at Home 2023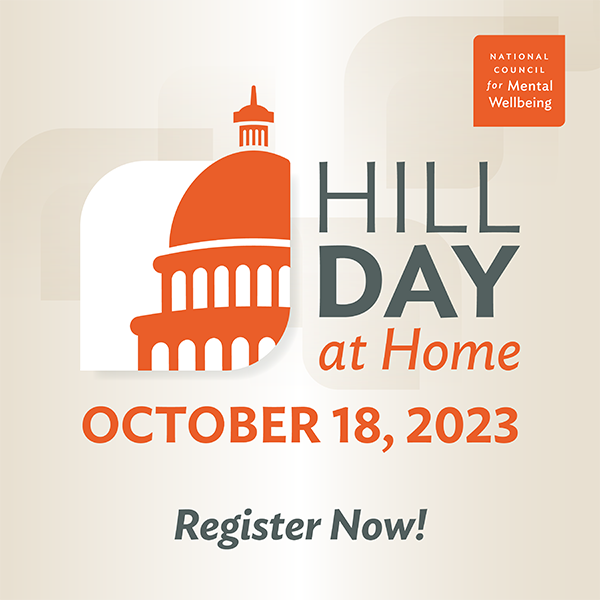 This fall is shaping up to be one of the most consequential federal legislative periods in recent years.
Lawmakers are treating the time between September and December as one of their last and best chances to pass meaningful, bipartisan legislation and secure funding for key behavioral health programs and services before the 2024 election cycle dominates the conversation.
So, it's the perfect time for us to come together and demand our elected officials prioritize solutions to address the nation's ongoing mental health and substance use crises.
Here are two things you can do right now to get ready to advocate this fall:
While great progress has been made in the past few years by Congress and the Biden-Harris administration, more must be done to ensure everyone everywhere has access to comprehensive, high-quality mental health and substance use care.
This is your time to make a difference. With your help, our unified voice will cut through the noise and ensure mental health and substance use programs are front and center during a busy legislative fall.
We look forward to seeing you!