Wellbeing Wednesdays, Episode 8 — Alcohol Use Disorder: Our Nation's Hidden Epidemic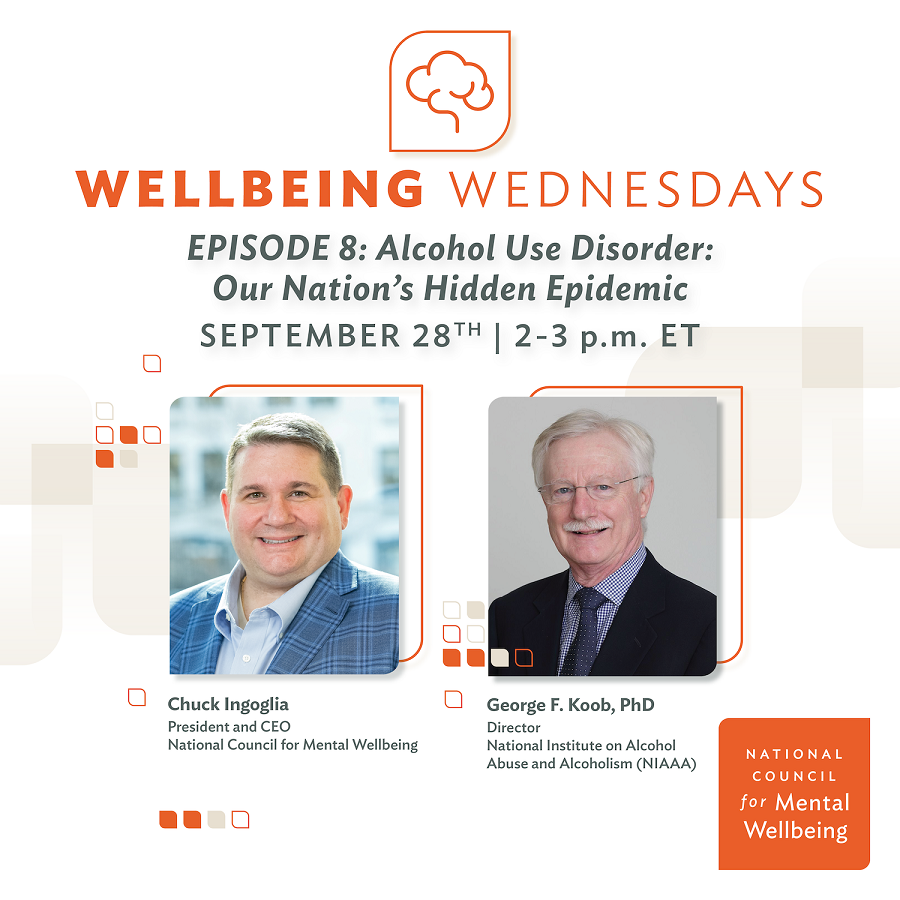 To find this any many other discussions like it, please visit our videos page.
Recovery Month provides an opportunity to discuss our nation's hidden epidemic — alcohol use disorder (AUD). Deaths involving AUD increased dramatically during the pandemic, according to a study by Cedars-Sinai Medical Center. The study also found that young adults 25 to 44 years old experienced the steepest upward trend in AUD mortality. In a separate study, researchers at Washington University in St. Louis found that problem drinking led to more than 232 million missed work days a year in the U.S. before the pandemic, and the situation likely became worse with more people working at home. Dr. George F. Koob, Director of the National Institute on Alcohol Abuse and Alcoholism, will join us for a discussion on AUD and the impact of AUD on people and families.
Join us for the eighth episode in our Wellbeing Wednesday virtual learning series on September 28, where the best minds in health care share their thoughts on topical issues:
George F. Koob, PhD, Director, National Institute on Alcohol Abuse and Alcoholism (NIAAA)
Chuck Ingoglia, President and CEO of the National Council for Mental Wellbeing