World Mental Health Day 2022: Making Mental Wellbeing a Priority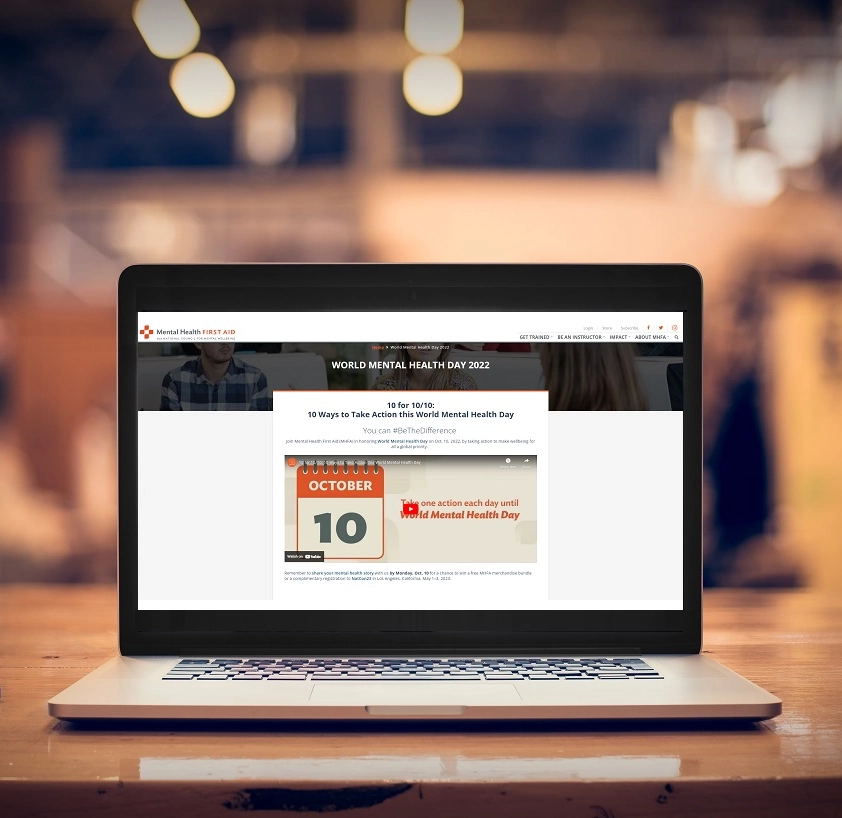 Each year, we join the World Health Organization in recognizing World Mental Health Day and raising awareness of mental health care around the world. This year, we're taking things up a notch with our educational campaign: "10 for 10/10: 10 Ways to Take Action this World Mental Health Day."
From Oct. 1–10, Mental Health First Aid (MHFA) — our skills-based training that teaches participants how to identify, understand and respond to mental health and substance use challenges — will share one easy-to-implement way you can take action to protect and promote mental wellbeing in and beyond your community.
Want to #BeTheDifference? Opt in to our communications to receive daily email updates, get mental wellbeing tips, submit your mental health story and earn a chance to win special prizes, like an MHFA merchandise bundle or a registration to NatCon23 from May 1–3 in Los Angeles, California.
Together, let's commit to making mental wellbeing for all a global priority!