The Invisible Foe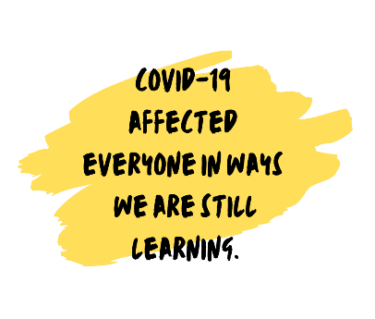 For community mental health centers, the COVID-19 global pandemic has meant an "all-hands-on-deck" joining of forces to meet the needs of the community. Because of the increased demand for services, heightened workloads and the adoption of telehealth — in addition to constant worries about personal safety and wellbeing — our staff began to experience burnout.
Now that the chaos of mid-pandemic is behind us, how does a county government-funded community mental health center compete with the fallout? How do we retain the amazing employees who carried the organization and the community through the unthinkable during a pandemic era of Great Resignation, burnout and restricted mental health funding?
About Johnson County Mental Health Center
Johnson County Mental Health Center (JCMHC), a department within the Johnson County, Kan., government, serves the county's more than 615,000 residents by providing mental health and substance use treatment services. Services are provided in outpatient facilities, county jails, detention centers, client homes and in the community. More than half of those who present for treatment at JCMHC have no insurance or are underinsured, forcing us to rely heavily on limited county taxes and grant funding. In addition, JCMHC's trained mental health professionals provide 24-hour services via the 988 Suicide & Crisis Lifeline for area callers and are embedded in area law enforcement agencies as mental health co-responders, all of which are unbillable services.
JCMHC recently received a provisional certification as a Certified Community Behavioral Health Clinic (CCBHC), meaning we provide our clients with access to care coordination for not only their mental health care needs, but also their physical health care and other social service needs. To provide whole-person care and screenings, it is necessary for us to add medical positions in all our outpatient facilities and equip our veteran staff with the training and skills they need to recognize when coordination is necessary. Additional training, combined with the additional time required for each client appointment, adds stress to those already burdened with high caseloads.
Finding and Sharing Supports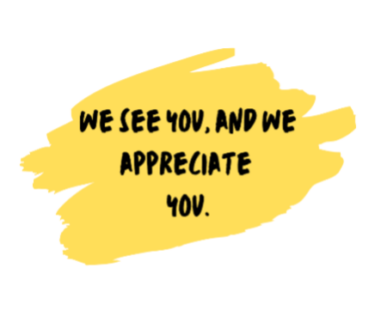 Our organization aims to ensure all staff feel appreciated and are satisfied in their roles. Throughout the pandemic, it quickly became obvious that we needed to take action to show appreciation in meaningful ways, despite budget limitations due to low reimbursement rates. We were honored to be accepted for participation in the National Council for Mental Wellbeing Workforce Innovations in Integrated Care Learning Collaborative at a time when we were experiencing dramatic drops in employee engagement and extreme staffing shortages. Through this learning collaborative, a diverse group of 30 integrated care organizations came together to discuss unique workforce challenges and share innovative solutions to address them. The collaborative reinforced the need to show appreciation to our staff and provided ideas for demonstrating our gratitude. During a time when employees are evaluating work/life demands, sufficient pay, and seeking balance from employers, it is critical that they know their involvement is valuable and appreciated. Based on a series of all-staff listening sessions, our leadership developed strategies for establishing an employee incentive program to monetarily incentivize individuals for their accomplishments in four specific areas: instruction, clinical supervision, student supervision and referrals.
Instruction
The need for community and staff training did not stop throughout the pandemic. New and veteran JCMHC employees are required to complete various clinical and compliance training courses in accordance with the many regulatory boards that govern our operations. At JCMHC, our qualified mental health professional employees conduct in-house classroom training for our newly hired employees on topics such as ethics, assessment completion, evidence-based treatment modalities and compliance to ensure consistency and accuracy in the delivery of information.
The community demand for Mental Health First Aid and other mental health and substance use prevention and awareness training increased as Johnson County residents sought to find ways to address the mental health needs of their loved ones during such a stressful time. Our employees continued to voluntarily instruct those classes virtually despite their own increased workloads. Serving as an instructor to provide these trainings and appropriate information to staff and/or the community in most cases is not a required role for direct care positions. However, our qualified professionals recognize the importance of training new employees to better support the growing needs of our clients. Those serving as Mental Health First Aid instructors heeded the call to pivot the delivery of the program's critical information to a virtual format to assist compassionate citizens in learning practical ways to support those around them. Through this initiative, our employees have shared that becoming an instructor to provide this critical training has been an important part of their own personal wellbeing journey, and a unique and beneficial part of our employee retention efforts.
Clinical Supervision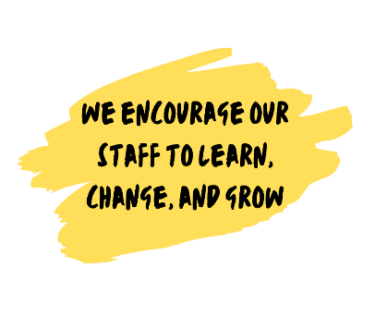 We encourage our staff to learn, change and grow while working in our organization. Some choose to seek advanced clinical licensure, which benefits the employee, the organization and the clients. As a benefit to our staff, qualified individuals at JCMHC provide in-house supervision at no cost to co-workers who are seeking advanced licensure.
Student Supervision
JCMHC's student placement program serves as one of our greatest recruitment tools. To support the next generation of mental health professionals, we continued to accept students throughout the pandemic despite the ever-changing logistics.
Referrals
To address staffing shortages, JCMHC offered incentives for employees who referred successful candidates to our more difficult-to-fill vacancies through the end of 2022. The incentive program for staff is broken up into two phases: upon hire and after six months of employment. This collaborative approach encouraged employees to serve as cheerleaders for the organization and gave them shared ownership in the success and expansion of the workforce.
The Real Payoff
Our departmental budget is limited, and nationwide the mental health service industry is underfunded. Despite that, the Workforce Innovations in Integrated Care Learning Collaborative allowed us to introduce innovative strategies and programs with the hope that we can reconfigure our budget to sustain these strategies indefinitely and reinstitute them as staffing shortages and other workforce challenges dictate.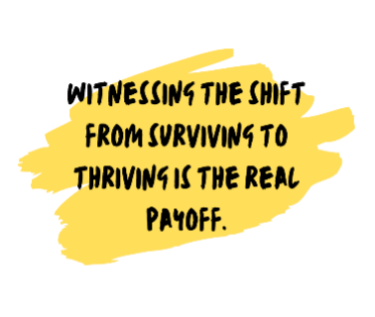 These retention strategies have resulted in a recent shift in employees' morale. Happiness and hope have begun to take root again. Those who remain at JCMHC do so with a sense of pride at having made it through the worst. We have succeeded in conveying the message that we appreciate the sacrifices employees have made and continue to make every day. Our veteran employees are our greatest cheerleaders, which in turn has resulted in an influx of new employees and — dare I say it? — even a few fully staffed teams. But the real payoff of our leadership's decision to further invest in staff appreciation is witnessing our employees' mindsets shift from surviving to thriving.
Guest Author
Jenni Leaton
Staff Development Coordinator
Johnson County Mental Health Center