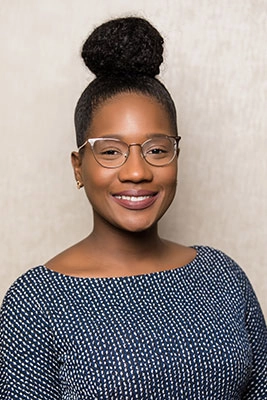 Blaire Thomas, MA
Project Manager, National Council for Mental Wellbeing

Blaire Thomas has 10 years of experience in program implementation and evaluation, corrective action planning, data analysis and reporting and providing technical assistance within the government and non-profit sectors.
As project manager in practice improvement at the National Council, she provides training and technical assistance to support Certified Community Behavioral Health Clinics (CCBHCs).
Prior to joining the National Council, she served as a manager for the Maryland Department of Social Services, most recently as a data manager on a federally funded initiative to develop, integrate and sustain best practices and programs that improve outcomes for youth in foster care.
Blaire holds a master's degree in psychology with a focus on research from Pepperdine University and a Bachelor of Arts in psychology from the Hampton University.