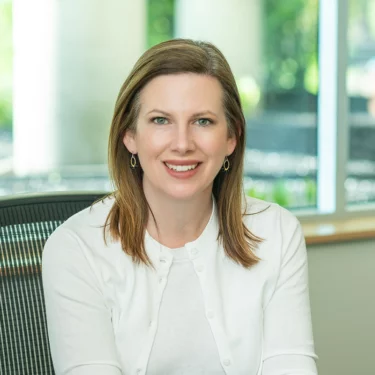 Brandy Vandermark-Murray
Senior Vice President of Operations, Horizon Corporation
Buffalo, NY
Brandy Vandermark-Murray is the Senior Vice President of Operations at Horizon Corporation. Horizon is one of the largest behavioral health organizations in Western New York, serving over 20,000 individuals annually with mental health and substance use needs. In her role, she has executive oversight of clinical operations for all behavioral health programs. Brandy has 20 years of clinical experience as a Licensed Mental Health Counselor (LMHC) and Certified Alcohol and Substance Abuse Counselor (CASAC) and has been instrumental in implementing integrated care throughout Horizon. Over the past 10 years, she has held various operational leadership roles within the organization and played a critical role in expanding substance use services across Western New York. Brandy led the restructuring and expansion of the only community-based detox program in Erie County, as well as the development and opening of the first residential programs for both young adults and women in NYS to enter the new 820 regulations, allowing for more intensive clinical services to be offered in residential substance use programs. 
In January 2023, it was announced that Brandy will be promoted to President of Horizon Corporation in June 2023 after the retirement of Horizon's current President & CEO. She is committed and passionate about providing quality behavioral health treatment to all community members in conjunction with sustaining a quality and supportive work environment for those in the field. 
Brandy has served as an adjunct professor at Canisius College in Buffalo for the past 5 years. She teaches in the Graduate School of Mental Health Counseling, focusing on areas of substance use and the impact the opioid epidemic has had on communities and the behavioral health field. Brandy graduated with a bachelor's degree in Political Science and a graduate degree in Mental Health Counseling from Canisius College. She enjoys spending time with her alma mater and developing new counselors in the field.
Brandy was awarded the ASAP Eileen Pencer Women's Leadership Award for her outstanding contribution to the field of substance use. Brandy has been instrumental in developing women's specific programming for Horizon, including the expansion of training in perinatal mental health treatment and collaboration with location medical providers for early intervention. She enjoys community outreach and providing education on impacts mental health and substance use have on communities, individuals, and family systems. She is a strong advocate for the behavioral health workforce and for patient quality of care. Brandy serves on the Alcoholism and Substance Abuse Providers of New York State (ASAP) board and will continue to serve on the transition board as ASAP and The Coalition for Behavioral Health merge this year. She is also an active member of the Therapeutic Community Association of NYS.
Brandy is actively involved in her community in Western New York. She is a graduate of the Leadership Buffalo Class of 2022 and currently serves on various community boards. These activities give her opportunities for volunteering, connecting with others, and sharing her expertise in behavioral health with others.
Brandy lives in Snyder, NY with her husband and two children.