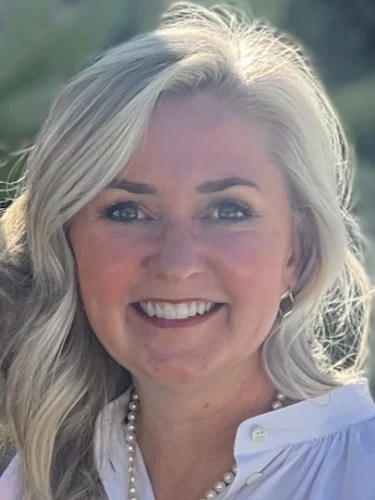 Deanna Roepke
(she/her/hers) Chief Program Officer, National Council for Mental Wellbeing

Deanna Roepke joined the National Council in April 2021 as vice president and general manager of Mental Health First Aid (MHFA). With a passion for making the program accessible to all, she re-envisioned the department's growth strategy. Today, as chief program officer, Roepke provides strategic direction and oversight to the programs National Council offers its members and the communities they serve.
Roepke leads the organization's membership, practice improvement and consulting services portfolio, MHFA portfolio and marketing, communications and events, including NatCon. Her teams work to implement the National Council's goals in addressing workforce and leadership challenges, raising public awareness and reducing stigma through education and training and ultimately strengthening members. Roepke is committed to advancing health equity, increasing and improving access to care and creating communities in which mental wellbeing is a reality for all, regardless of a mental health or substance use challenge.
With a personalized and learning-based approach to leading people, building relationships and creating value, Roepke brings more than 25 years of experience leading education and training teams and organizations. She previously worked at Relias, The Breakaway Group and Allscripts, where she built the company's education center and fully blended learning academy.
The Latest from Deanna Roepke
Blog

Building Blocks for Success

Jun 29, 2021

Our aim is to take make MHFA a household name, as recognizable and relied upon as physical First Aid or CPR.