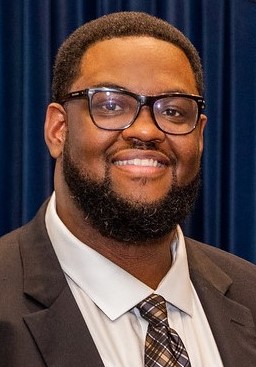 DeJuan White, M.D.
Medical Director, Psychiatric Emergency Services, Grady Health System, Emory University School of Medicine
GA/04
Expertise: Emergency psychiatry, integrated care, diversity, equity and inclusion issues in healthcare, medical education
Dr. DeJuan White is a physician who has maintained board certifications in general psychiatry, forensic psychiatry, and internal medicine. He is an Assistant Professor in the Department of Psychiatry and Behavioral Sciences at Emory University School of Medicine where he is also the department's Residency Site Educational Director for Grady Memorial Hospital. He serves as the Medical Director of the Psychiatric Emergency Services at Grady Memorial Hospital where he also treats patients with behavioral health crises in the emergency setting. He also continues to practice as a primary care physician at Grady's Behavioral Health Clinic treating the chronic medical conditions of underserved patients with severe mental illness. Within the department, Dr. White is the co-chair of the Racial, Ethnic, Cultural Minority Faculty Committee, an appointment he considers to be a highlight of his career thus far. He also serves on the Diversity and Inclusion Subcommittee, Faculty Development Funds Committee, and one of the founding members of Caring Communities, an interdisciplinary group of mental health providers mobilized in the face of COVID-19 to provide communities with support, guidance, and care through support groups, de-briefings, wellness guides, and education. He is also Adjunct Faculty at Morehouse School of Medicine. Given his great value to the community, he was governor appointed to the Georgia Behavioral Health Reform and Innovation Commission to evaluate and provide recommendations to improve Georgia's mental health system.