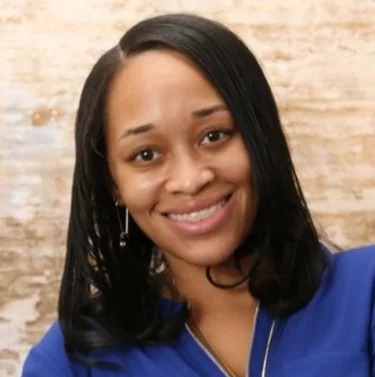 Domonique Rice
Director, Practice Improvement and Consulting, National Council for Mental Wellbeing

Domonique Rice is a Certified Forensic AAMFT Approved Licensed Independent Marriage, Family, and Sex Therapist Supervisor in the States of Ohio, Arizona and Nevada. She currently works for The National Council for Mental Wellbeing as a Director. She previously has been employed with the State of Nevada Division of Child and Family Services as a Deputy Administrator and the State of Ohio Department of Youth Services as a Behavioral Health Services Administrator and Department of Mental Health and Addiction Services.

Dr. Rice received her Bachelor of Science degree in Organizational Leadership from Wright State University. She went on to study Marital, Couple, and Family Therapy and received her license in the State of Ohio, State of Arizona, and the State of Nevada as a Marriage and Family Therapist Supervisor. Domonique obtained her PhD in Advanced Studies in Human Services and has also completed a post-Baccalaureate certificate in Non-Profit Management and Leadership. She has recently completed her education towards her sex therapist certification.

She has experience presenting at conferences regarding family involvement with inpatient treatment and working in the community, state forensic facilities, state psychiatric facilities, and child welfare with children, adolescents, individuals and families who have experienced severe mental health illnesses, co-occurring disorders, developmental disabilities, and severe emotional disorder. Domonique has served as the treasurer for Walden University's Tau Upsilon Alpha honors society Alpha Chi for two years and also the Chapter Director for Ohio's chapter of Blue Star Families; a non-profit organization dedicated to strengthening, promoting, and connecting military families.

Most recently, Dr. Rice has obtained the following certifications: Certified Forensic Mental Health Evaluator, Certified Child Custody Evaluator, Certified Forensic Behavior Analyst, and Certified Forensic Psychometrist with the National Board of Forensic Evaluators. She has experience completing various forensic evaluations with relation to risk for violence, mental health, and child custody evaluations.
The Latest from Domonique Rice