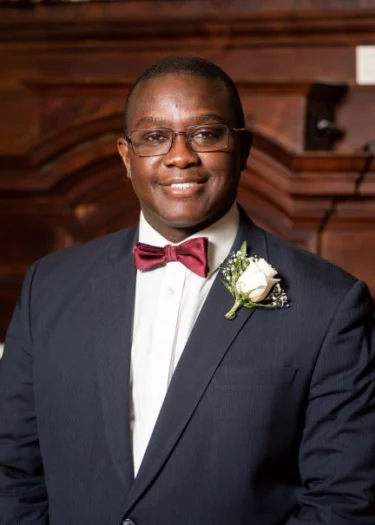 Sosunmolu Shoyinka, MD, MBA
Chief Medical Officer, Department of Behavioral Health and Intellectual disAbility Services (DBHIDS)

Dr. Sosunmolu Shoyinka is the Chief Medical Officer for the Department of Behavioral Health and Intellectual disAbility Services (DBHIDS). In this role, he works to assure optimal population health for all Philadelphians by aligning policy, programs, and system processes with current best practice.
Prior to this role, Dr Shoyinka held several leadership positions. He served as Director of the Missouri Behavioral Pharmacy Management program, a statewide program that improved the quality of psychotropic prescribing while realizing cost savings of over $10 million over a decade. During his tenure as Medical Director for the Sunflower and Home State Health Plans at Centene Corp, Dr Shoyinka co-led the development of a patent-pending addiction-focused analytic platform, developed addiction-related programs and crafted addiction services policy covering more than 12 million lives.
Dr Shoyinka's clinical experience includes telemedicine, academic medicine, for-profit and state hospitals, forensics, correctional mental health, primary care, federally qualified health centers, health homes and community mental health. He is board-certified in general adult psychiatry, community and public psychiatry, and addiction medicine.
Dr. Shoyinka completed fellowships in Consultation-Liaison Psychiatry at Yale, Public Psychiatry at Columbia and Psychoanalytic Psychotherapy at NYU. He holds an MBA from the Kelley School of Business. Dr Shoyinka serves on the Mental Health Services Committee for the Group for the Advancement of Psychiatry and on the Board of the American Association for Community Psychiatry. In 2021, he was recognized as a Black leader shaping the future of Psychiatry by the Scattergood Foundation.
The Latest from Sosunmolu Shoyinka, MD, MBA