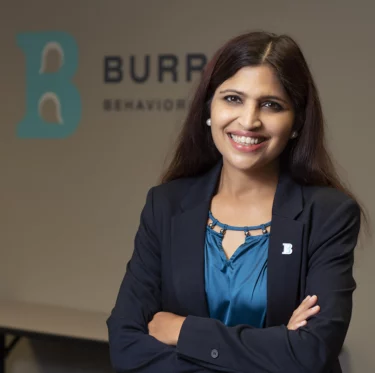 Garima Singh, M.D., F.A.P.A.
Chief Medical Officer, Burrell Behavioral Health
MO/07
Expertise: Certified Community Behavioral Health Clinics (CCBHC), autism spectrum disorder, child psychiatry, diversity, equity and inclusion, physician leadership
Dr. Garima Singh is a Chief Medical Officer at Burrell Behavioral Health and is triple board certified in American Board of Child and Adolescent Psychiatry, General Psychiatry and Addiction Medicine. She also serves as an adjunct faculty in the Department of Psychiatry, University of Missouri, and participates as an expert panel for ECHO Child and adolescent psychiatry. Dr. Singh has been actively involved in teaching, committees and research projects related to mental illness and autism. In her current role, she also focuses on novel methods of health care delivery including telehealth and integrated and collaborative care models, especially for rural and underserved areas. She has several publications and has presented at the state, national and international levels. Dr. Singh specializes in child psychiatry and especially the care of those with special needs, autism and developmental delays. She is passionate about bullying prevention and expansion of mental health services.