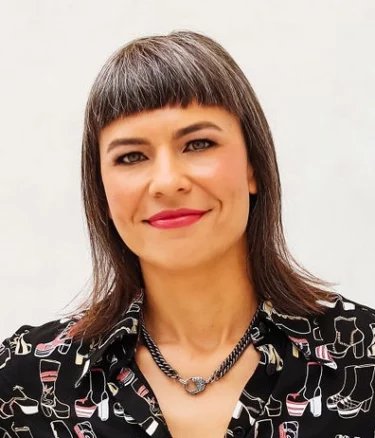 Lena Ballantine
Chief of Operations and Transformation, National Council for Mental Wellbeing

Lena (she/her) is an international non-profit and operations leader with two decades of experience overseeing multiple functional departments and developing and implementing long-range strategic and operational plans while advocating for and leading diversity, equity, inclusion and belonging (DEIB) work. Over the past years, Lena has worked predominantly in LGBTQ+ mental health and virtual care. She's seen firsthand the impact a lack of mental health support can have on communities, especially when accelerated by stressful physical and social environmental factors.
As Chief of Operations and Transformation, Lena is co-developing the long-term vision and advising on operational priorities to serve the needs of all National Council departments and programs. She will also oversee the transformation of the infrastructure needed to set the National Council up for significant future growth and ensure smooth day-to-day operations through a partnership of the Finance, Contracts, Administration and Technology departments.
Prior to joining The National Council, she was part of the leadership teams at FOLX Health Inc., the leading virtual care platform focused on the LGBTQ+ population, and The Trevor Project, the world's largest LGBTQ+ youth suicide prevention organization. In both organizations Lena directed business functions and successfully led and developed departments such as technology, finance, legal and operations to support exponential organizational growth.
Lena holds a bachelor's degree in economic management from Steinbeis Hochschule Berlin and an MBA in global management from Temple University Japan. She currently lives with her wife Parke and their dog Boss-Monster in Austin, Texas.