988 Implementation and Future Priorities
Jul 13, 2022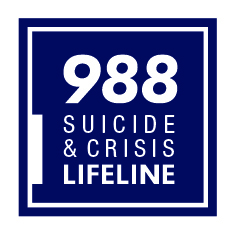 Beginning July 16, 2022, 988 will be the new, easy to remember three-digit dialing code connecting people to the existing National Suicide and Crisis Lifeline (Lifeline), where free and confidential support is available 24/7 nationwide for anyone experiencing a mental health or suicide crisis, or any other kind of emotional distress.
This resource contains information on what 988 is, what happens when you utilize it, a guide to 988 as compared to 911, and information on what it will take to ensure 988 can reach its full potential.
The National Council developed this resource in partnership with:
Click "download" at the top of the page to access the full factsheet.