Middle Management Academy
Aug 1, 2021
Executives commonly agree that leadership development of their new or recently promoted managers is essential to future success. And yet, almost 60% of frontline managers never receive any training for their first leadership role. With first-level managers comprising almost 40% of the leadership population, the need to prepare these managers to effectively lead others is critical.
The challenge? Organizations have traditionally been forced to compromise between quality, cost and flexibility when considering leadership-development solutions. Until now. Celebrating more than 20 years of impact, the National Council's Middle Management Academy (MMA) is the only program of its kind to develop future health care leaders into strong links in the management chain. Participants learn the skills needed to successfully engage staff, improve performance and fulfill their role as influential frontline leaders. Our leadership-building curriculum: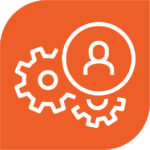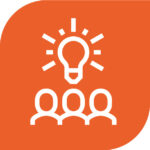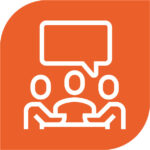 Talk to Us Today
Let us know a little bit about your organization so we can start helping you create better leaders for a better future ASAP. Not a fan of forms? No problem, set up a call here.
A Spectrum of Solutions
Solutions for State Agencies and State Associations

Health care organizations need a deep "bench strength" of leadership capacity to address the complex challenges inherent in their mission. Yet, many struggle to define a program that will address their specific challenges. That's where MMA can help. As a state leader, you set the tone for provider excellence. Your sponsorship of a state-wide MMA cohort(s) offers a number of advantages:

You demonstrate a commitment to provider management strength.
You offer much-needed training to supervisors and managers throughout the state.
You can customize the training to address your specific state and/or demographic challenges.
Your providers can network and grow with their peers across regions and agencies.

Ways Your State Can Sponsor MMA

If you are tasked with leading a statewide, customized management training to deliver exceptional outcomes for your department, division or agency, we can help. Your state can sponsor MMA in the following ways:

Fully sponsor/provide funding for MMA cohort(s) across the state and offer the opportunity — at no cost — to your provider organizations.
Partially sponsor the MMA cohort training across the state and offer further discounted cohort training for your providers.
Act as a promoter and organizer: Offer discounted MMA training to cohorts at a reduced cost to your providers and manage the distribution of available seats across providers and the minimum enrollment threshold.

Ready to get started? Please fill out and submit this form to learn more about state association and state agency volume discounts. For immediate assistance, please contact DeAnn Wandler-Vukovich, Director, Solutions Center.
Solutions for Groups and Organizations

There is no more vital investment a health care group or organization can make than the care, cultivation and development of its team. You cannot improve health care without the talent and workforce to deliver the highest level of treatment to the patients and communities you serve.

To do that, it's imperative you invest in a career development program to support your high-potential employees, front-line supervisors and mid-level managers, and help them advance in their technical and professional pathways. Enter MMA.

As an organization leader, you are uniquely able to support your team by hosting a dedicated, organization-specific MMA group training. By choosing MMA, our instructor(s) can tailor course content that addresses your organization's specific issues or needs and aligns with your mission.

If you are an executive director, HR professional or training officer tasked with establishing a small- or large-scale leadership development program, we can help. To learn about volume discounts and explore your options, please fill out and submit this form. For immediate assistance, please contact DeAnn Wandler-Vukovich, Director, Solutions Center.
Solutions for Individuals: Upcoming National Training Events

The January National MMA Training will be held virtually from 12-5 p.m. ET on the following dates:

January 9
January 16
January 23
January 30

If you have questions regarding upcoming national trainings, please contact us.
Our Approach
Who Should Attend by Career Stage

Job Function: Leading Others

Individual contributors leading teams or projects
New or rising mental health and health care managers and supervisors who recently stepped into management roles
Experienced behavioral health and health care managers and supervisors who want to enhance their skills and contributions
Social workers, psychologists, psychiatrists, therapists, nurses, clinicians and administrative/oversight staff in the beginning, intermediate or advanced stage of a management-based role
MMA Training Format

Our dynamic program has the goal of changing the status quo for learning to make training fun, engaging and effective. Among the features are:

Cohort Experience:

Highly engaging and grounded in behavioral health-related management content that is real-world and authentic.

Dynamic Instructional Model:

A skilled instructor guides learners during a four-week virtual experience. The balance of the learning occurs through 20 hours of live Zoom instruction with 10 hours of individual pre-work.
Onsite training will be facilitated over 3.5 days (coming Summer 2023).
All training includes self-study and interactive learning activities, including large and small group activities, discussions and a final project that incorporates lessons learned.

Social and Collaborative:

Learners thrive in an environment where they can learn from one another. Weekly team meetings and discussion threads add to the power of social learning. Forums remain open as a resource after the course concludes.

Engaging and Personalized:

Course content can be tailored for state and organizational group trainings to address specific issues or challenges and align with your mission. Trainings can also be tailored to accommodate specific time zones.

Secure and Convenient Virtual Learning:

Participants can safely discuss personal and professional topics — and learn from a network of peers — without leaving their workplace.
Learning Objectives

Understand mental health leadership and management styles and strengths of self and others.
Learn and practice enhanced management skills related to behavioral health care staff engagement, change management, and performance excellence.
Demonstrate best-practice strategies for setting clear expectations, accountability, healthy conflict, performance coaching, effective teamwork and trust.
Learn research-based strategies to contribute to supervisor and management success of behavioral health care organizations.
Resources
Testimonials
"I appreciated the actionability of items and learning objectives. We were able to get tangible acts to mobilize and start to shift our teams."
"I have been in the mental health field for 30 years, and this is the best training I've ever attended. I wish we could keep meeting every Tuesday!"
"I learned so much that will help me continue to grow as a program director."