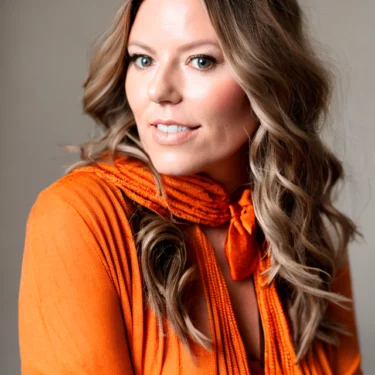 Amelia Roeschlein, DSW, MA, LMFT
(she/her/hers) Consultant, National Council for Mental Wellbeing

Amelia (Ami) Roeschlein, DSW, MA, LMFT, is a licensed clinician who has led mental health, substance use and integrated care programs and trained mental health providers in academic medicine since the late 90s. She serves as a National Council for Mental Wellbeing consultant with a portfolio in trauma-informed, resilience-oriented and equity-focused systems (TIROES) and integrated health.
A regular conference speaker, Dr. Roeschlein has expertise and published research in topics including harm reduction in re-entry and incarcerated populations, personality disorders and mentalization, connection and belonging, co-occurring disorders, compassion cultivation, clinical supervision, adaptive leadership and interpersonal violence, including healing families and survivors of domestic violence.
Dr. Roeschlein earned her doctorate in social work from the University of Southern California with a focus on innovation and creating large-scale social change through transdisciplinary training of mental health practitioners. She also completed a fellowship in leadership, equity advancement and diversity.
Focus Areas: Trauma-informed Resilience-oriented Care, Integrated Health
The Latest from Amelia Roeschlein, DSW, MA, LMFT
Event

Putting Allyship Into Practice

Aug 16 | 5:00 pm

-

6:30 pm

We often explore the topic of allyship and the importance of advocating for social justice, but in today's divided society, this can be a sensitive area. During this event, Dr. Ami Roeschlein and Dr. Mariela Aceves will explore how to employ effective communication techniques to advocate for equity when collaborating…

Event

CoE-IHS Office Hour: Advancing Health Equity ECHO Opportunity Information Session

Jan 24 | 7:00 pm

-

8:00 pm

Due to systemic racism, social marginalization and oppression, historically marginalized communities of color continue to face disproportionate challenges in accessing quality general health care, mental health care, and substance use treatment services. This has negatively impacted mental and general health outcomes for Black, Indigenous, and people of color (BIPOC) and…

Event

Health Equity Workshop Series Part 2: Practical Steps for Application

Nov 28, 2022 | 6:00 pm

-

7:30 pm

Practical steps for making change within your organization often starts with looking at policies and procedures. To create a more resilient and diverse workforce, looking at human resources processes and training are an effective way to start the change process. Another is looking at evidenced-based practices and cultural adaptations depending…