June is Pride Month, a time to support and celebrate our LGBTQ+ staff, members and clients, while reaffirming our commitment to health equity for all LGBTQ+ persons. To help you do that, we compiled some resources and learning opportunities below. Join us as we work to ensure all people have equal access to treatment that reflects the rich diversity of their communities.
Showing Our Support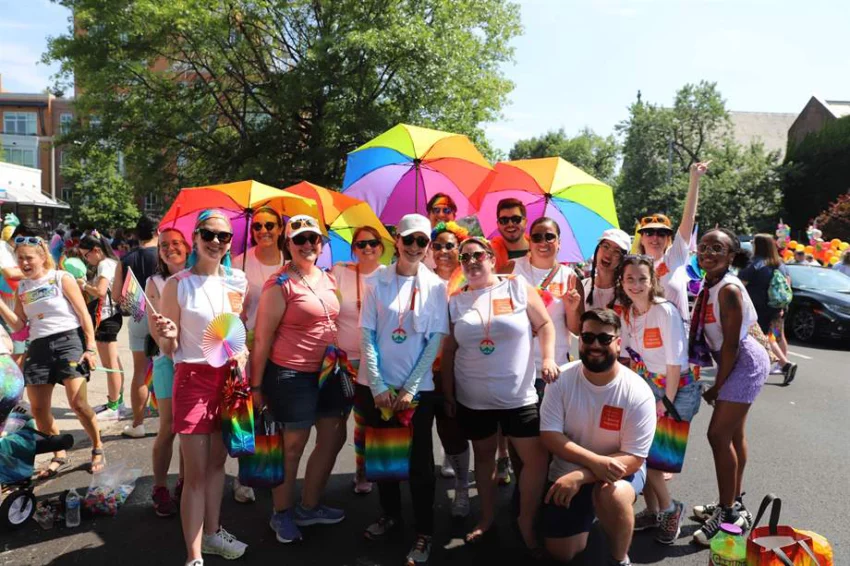 In support of Pride Month — and to bring attention to the importance of mental wellbeing in LGBTQ+ communities — the National Council joined allies at the historic Capital Pride Parade in Washington, D.C., on Saturday, June 10. Dozens of National Council staff marched along the 1.5-mile parade route in honor of the LGBTQ+ community and in celebration of their accomplishments. Follow us on Twitter, Facebook, Instagram and LinkedIn and use #HavePride365! to join the conversation.
Take Action

Make a mark throughout the month:
Stay Informed
Share Your Story

What are you doing to increase access to substance use and mental health care for the LGBTQ+ community? How are you helping LGBTQ+ individuals thrive? Let us know! Tell us how you, your organization or your staff are making a mark, and we'll spotlight it in one of our marketing channels!