Pandemic Era Telehealth Innovations in Mental Health and Substance Use Treatment
May 16, 2023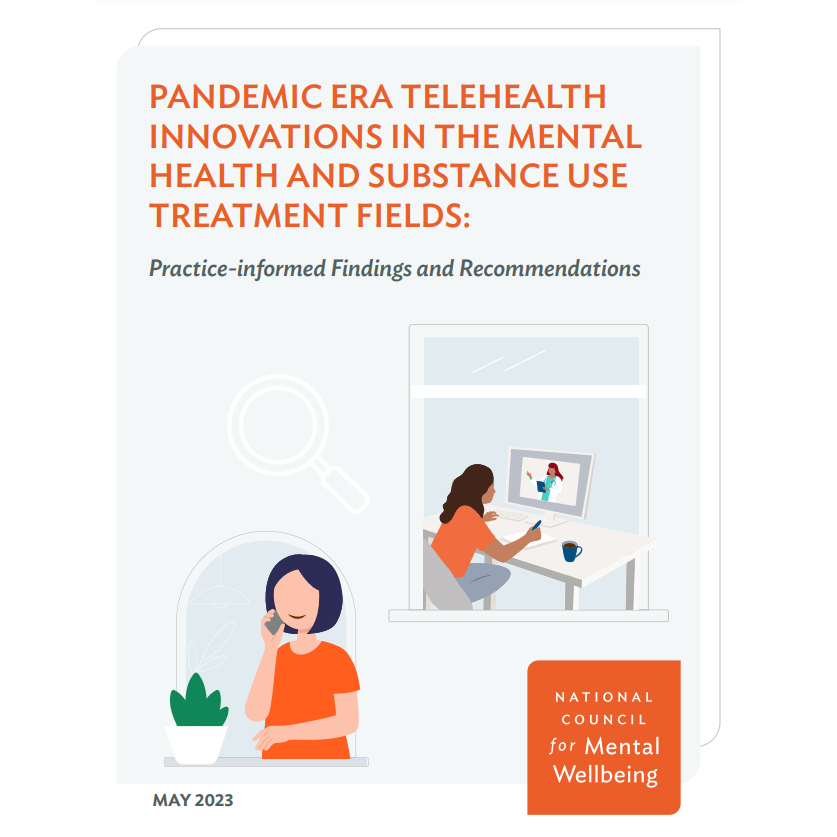 In their bold response to challenges during the COVID-19 pandemic, providers fostered innovations that have reshaped mental health and substance use treatment service delivery, especially through increased use of telehealth services (telebehavioral health).
How were providers able to pivot? What services were effective? How can we ensure these pandemic era changes have lasting positive impact for organizations and clients?
In fall 2022, the National Council for Mental Wellbeing convened a panel of clinical and nonclinical experts spanning the mental health and substance use treatment field to compile best practices and lessons learned for telebehavioral health. By convening the panel, conducting a literature review and surveying provider organizations, we developed Pandemic Era Telehealth Innovations in the Mental Health and Substance Use Treatment Fields: Practice-informed Findings and Recommendations, a new report outlining innovations, tools and recommendations to scale effective practices.