Sustaining Statewide Certified Community Behavioral Health Clinic Programs
Mar 7, 2023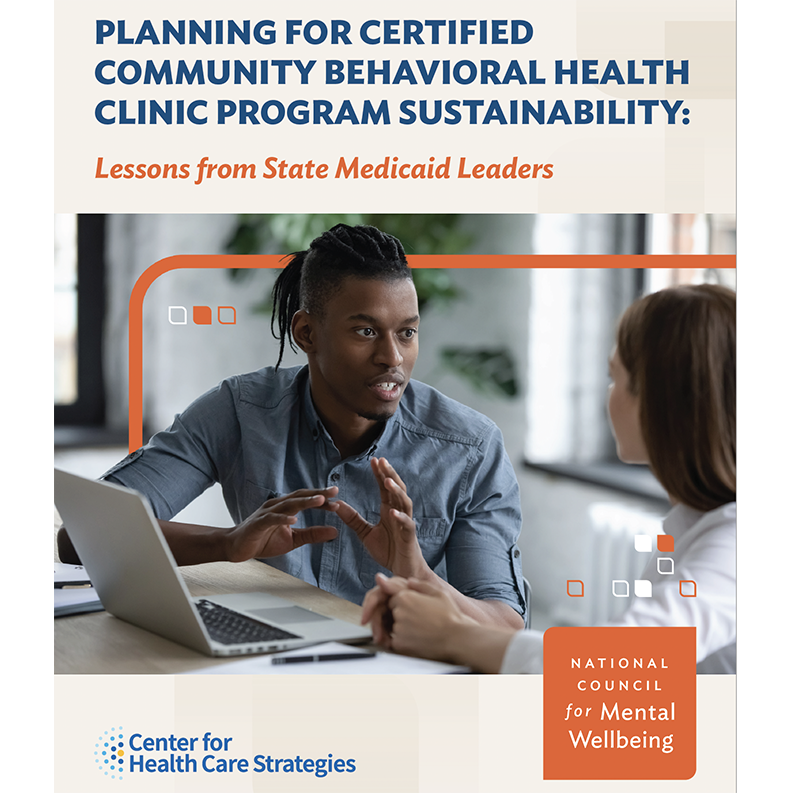 Many people in the U.S. struggle to access mental health and substance use care. In response, the Certified Community Behavioral Health Clinic (CCBHC) model was created to improve access to evidence-based, person-centered, and integrated care. The model has grown rapidly over the last five years, as states have used this approach to both increase access to mental health and substance use services as well as strengthen workforce capacity to deliver these services.
States have implemented the model through federal Medicaid-funded demonstrations and independently, and the U.S. Department of Health and Human Services will soon announce additional demonstration state planning grants — creating further opportunity to expand CCBHCs. The demonstration brings time-limited enhanced federal funding, and states are exploring different pathways to financially sustain CCBHCs when this funding expires. Many states are also looking to implement statewide CCBHC models outside of the demonstration and its enhanced federal funding. This brief, authored by the Center for Health Care Strategies (CHCS) and funded by the National Council for Mental Wellbeing, draws on interviews with current and former Medicaid leaders to explore how two other programs providing states with temporary enhanced federal funding — ACA Primary Care Fee Bump and Medicaid Health Homes — may offer potential lessons for how states can plan for CCBHC sustainability. The brief highlights four key themes:
Defining how CCBHCs advance state priorities;
Engaging stakeholders to build support;
Using data to measure program impact; and
Aligning CCBHCs with value-based payment efforts.
Related Webinar
This webinar, cohosted by CHCS and the National Council, highlighted findings from the brief and featured first-hand perspectives from state leaders in Kansas and Missouri on designing effective strategies to build and maintain CCBHC programs. Learn more.