The Social Justice Leadership Academy
The Social Justice Leadership Academy (SJLA) Learning Series is a free, monthly series of virtual learning events. Topics will include structural and systemic inequities in mental wellbeing, structural and systemic biases, criminal justice reform, applying change management principles to advancing social justice within organizations and more. Learning events will be a mix of informational presentations, workshops and guided discussions.
The SJLA Learning Series is for professionals of all levels who are dedicated to embracing social justice principles to bring equity to communities and systems of care. While we encourage attendees to participate in all events to broaden their knowledge of social justice principles, we understand that attendees may not be able to attend every event.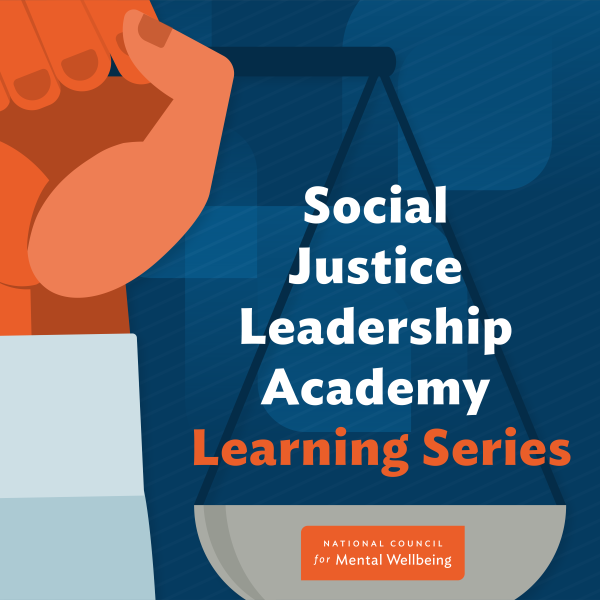 Each event within the learning series is a standalone presentation within the SJLA content framework to allow attendees to register for as many events as possible as they build their social justice knowledge base at their own pace.
For further learning on topics addressed in the SJLA Learning Series, we recommend the SJLA Workbook, which provides an educational background and self-guided exercises designed to help health care professionals increase their personal and organizational social justice awareness and form action plans for change.
---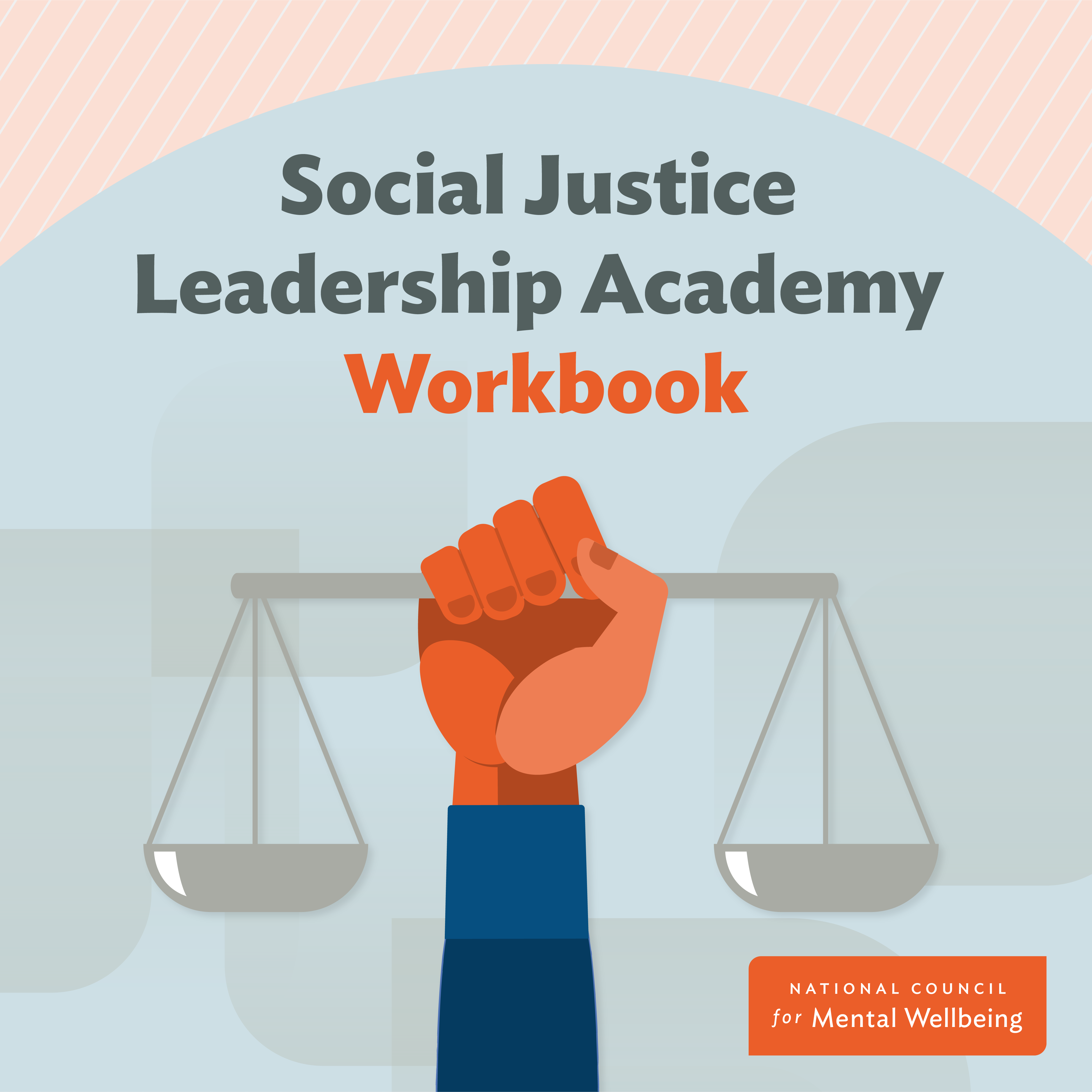 Interested in learning more?
The Social Justice Leadership Academy workbook will provide a foundation for a clearer understanding of where you, your organization and services are when it comes to embedding principles of social justice and equity in mental health and substance use treatment.