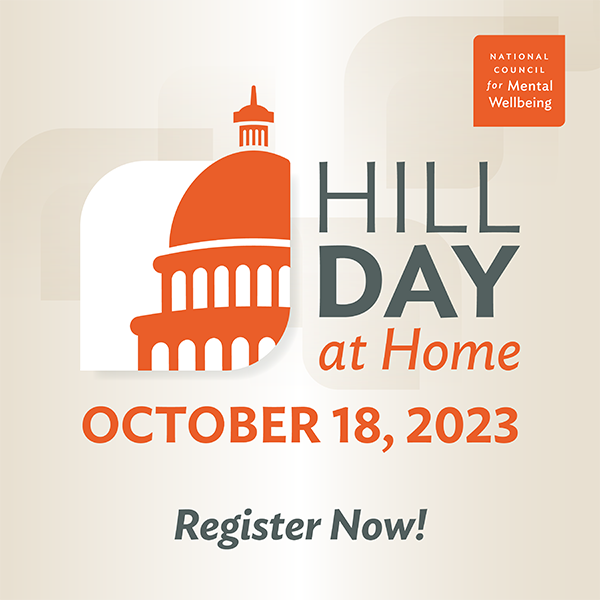 Hill Day at Home 2023
This fall is shaping up to be one of the most consequential federal legislative periods in recent years.
It's the perfect time for us to come together and demand our elected officials prioritize solutions to address the nation's ongoing mental health and substance use crises.
Register today for our Virtual Public Policy Institute on Wednesday, October 18.
Together, we'll call on lawmakers to further support and expand CCBHCs, increase access to substance use care and treatment, invest more in the nation's crisis care infrastructure and address the behavioral health workforce shortage.
While you're here, check out the opportunities below to send a message directly to your elected officials. Every voice counts!