3 – Frame the Conversation
How to Say It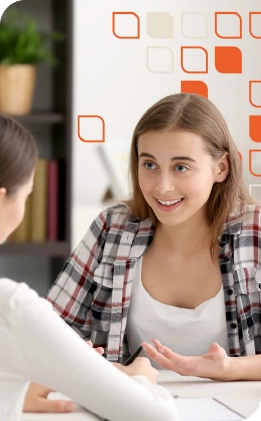 After establishing trust and gathering insights on what matters to them, the next step is to frame the conversation based on your insights into what matters to them. Framing is the choices we make in what we say and how we say it (FrameWorks Institute, 2022):
What we emphasize
How and what we explain
What we leave unsaid
These elements affect how youth hear us, understand us, and decide to act. In the case of prevention conversations, "What Matters" to the youth becomes the framework to lead with.
There are 5 common frames found to most resonate: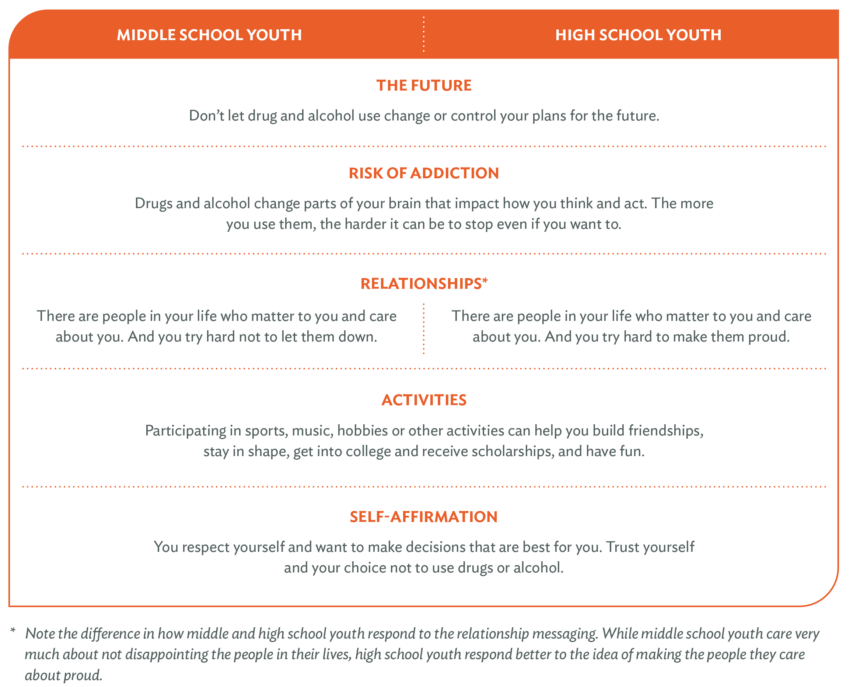 It is important to note that there may be more than one thing that matters, and so there may be more than one frame that resonates. Weave them through conversation, paying attention to where the youth responds, return to them periodically to shape and connect the conversation.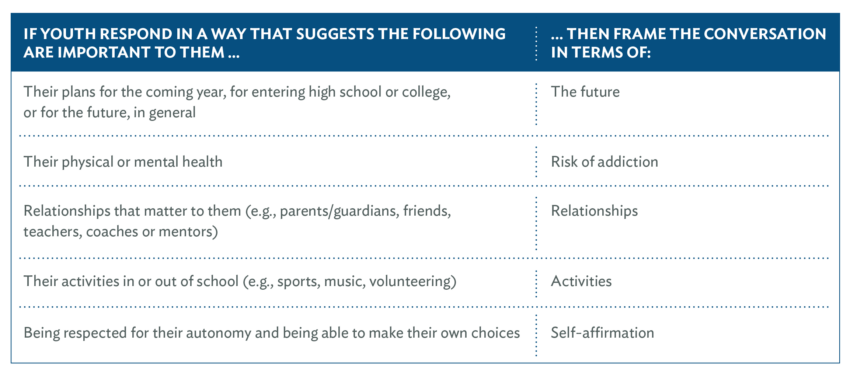 This project is supported by the Centers for Disease Control and Prevention (CDC) of the U.S. Department of Health and Human Services (HHS) as part of a financial assistance award totaling $1,500,000 with 100% funded by CDC/HHS. The contents are those of the author(s) and do not necessarily represent the official views of, nor an endorsement by, CDC/HHS or the U.S. Government.