Ideally, any prevention conversations should end with the suggestion of a next step or action youth can take. The following actions were identified by youth as those they would most likely take: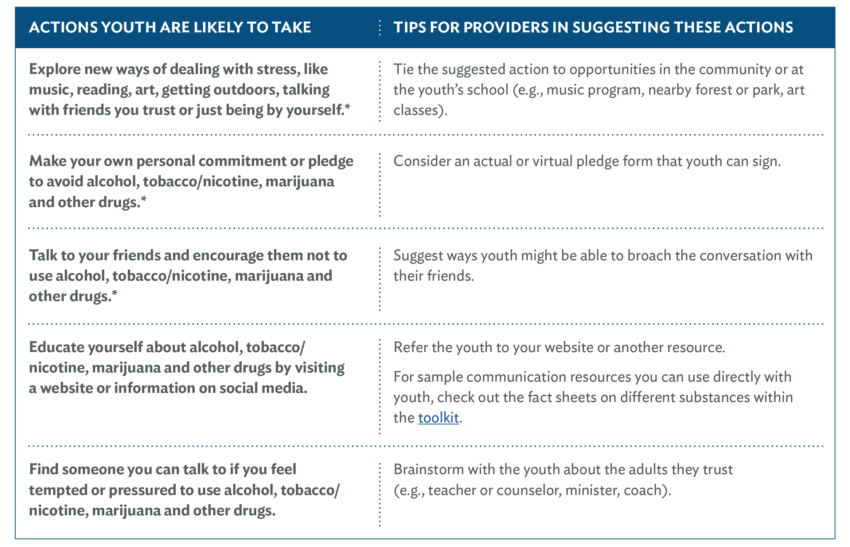 "Share Your Why" Videos
This three-part video series highlights the stories of six young people on why they choose to abstain from alcohol and other drugs and how they cope with life's stressors.
Share and post these peer-to-peer videos on social media. We encourage other youth to "share their why" by recording a video and posting with the hashtag, #shareyourwhy.
Top reasons why youth want to "Share their Why":
They want to address the stigma associated with alcohol and other drugs by letting other young people know they are not alone and can get help.
They want to be a voice to help others make change in their communities and believe all young people deserve access to care and support.
They want to focus on preventing future substance use and provide solutions for those that may currently be experiencing challenges with alcohol and other drug use.
Referring Youth to Additional Services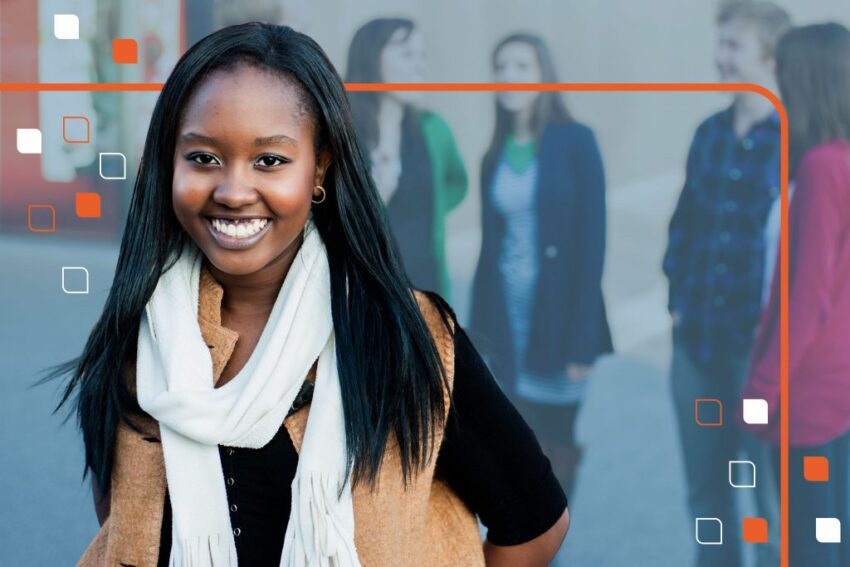 Use the warm handoff guide below to learn about the different approaches to successful referrals. A warm handoff is a transfer of care from one healthcare provider to another that happens in front of the youth and ensures that they have the opportunity to meet the new provider and ask questions. Warm handoffs ensure that youth are directly connected to ongoing care and/or services, and do not "fall between the cracks."
Use the Resource Referral Worksheet to identify local referral partners, so you are ready to link the youth you serve to care should and when the need arises. The worksheet includes a downloadable form for sharing referral information with youth and their families.
This project is supported by the Centers for Disease Control and Prevention (CDC) of the U.S. Department of Health and Human Services (HHS) as part of a financial assistance award totaling $1,500,000 with 100% funded by CDC/HHS. The contents are those of the author(s) and do not necessarily represent the official views of, nor an endorsement by, CDC/HHS or the U.S. Government.