Getting Candid
Framing the Conversation Around Youth Substance Use Prevention
Are you a youth looking for resources? Visit the #ItsTheLittleThings homepage.
The National Council for Mental Wellbeing, in collaboration with the Centers for Disease Control and Prevention (CDC), created a message guide and other tools to support youth-serving providers and other adults in their efforts to prevent youth substance use.
About Getting Candid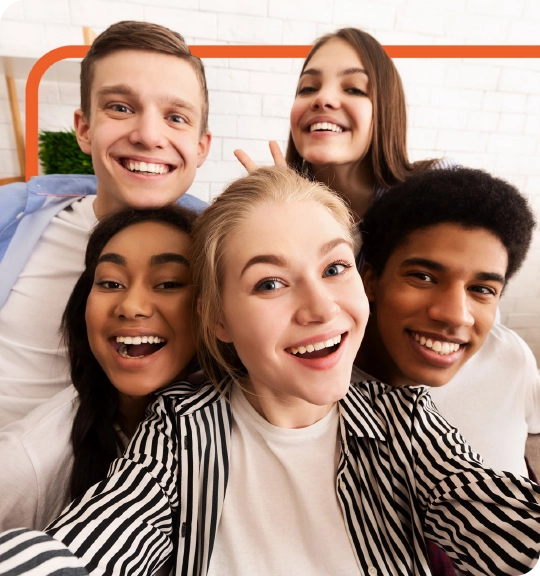 This project aims to give providers and other adults the tools to talk to young people directly.
Early identification and intervention of youth substance use decreases the likelihood of developing a substance use disorder in the future and experiencing consequences related to the use of alcohol and other drugs. Knowing what information young people want and need can open doors to productive conversations.
Knowing how to offer that information allows providers to make the best use of that opening. The resources within this toolkit are to support youth-serving providers in communicating with youth through meaningful conversation.
The National Council is grateful to the more than 2,500 youth-serving providers and youth whose insights have helped to inform the Getting Candid suite of resources. Check out the complete Findings Report for more information and data on project findings from 2021 to 2022.
Navigate the Getting Candid Toolkit
Get started by exploring the key project resources:
Youth Prevention Message Guide
The purpose of this guide is to empower you with not only what to say in youth substance use prevention conversations, but how to say it.
Communication Pathway Guide
The purpose of this worksheet is to guide you through a few simple communication steps that can be tailored to any circumstance.
Your Role
You have the unique opportunity as a youth-serving provider or other adult to create a space for young people to grow into their values, explore their independence and develop a strong sense of wellbeing.
By normalizing conversations about substance use and the connection it can have to health, school, finances and relationships, providers can help anticipate emerging issues that a young person could face and provide guidance. This can be accomplished by delivering information about the benefits of healthy lifestyle choices and practices.
About the National Council
Founded in 1969, the National Council for Mental Wellbeing is a non-profit membership organization that drives policy and social change on behalf of over 3,100 mental health and substance use treatment organizations and the more than 10 million children, adults and families they serve. We advocate for policies to ensure equitable access to high-quality services, build the capacity of mental health and substance use treatment organizations and promote greater understanding of mental wellbeing as a core component of comprehensive health and health care.
This project is supported by the Centers for Disease Control and Prevention (CDC) of the U.S. Department of Health and Human Services (HHS) as part of a financial assistance award totaling $1,500,000 with 100% funded by CDC/HHS. The contents are those of the author(s) and do not necessarily represent the official views of, nor an endorsement by, CDC/HHS or the U.S. Government.