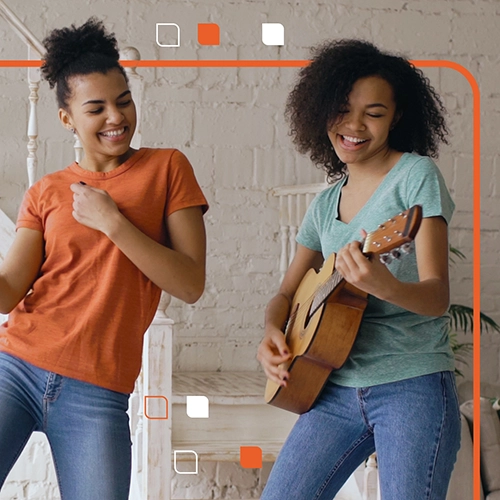 Youth-serving providers, parents and other trusted adults are critical sources of information for youth on cannabis. The more information adults have, the more helpful they can be to the youth in their lives.
The Cannabis Resource Center from the Getting Candid: Framing the Conversation Around Youth Substance Use Prevention Initiative provides facts and resources to have conversations with youth about cannabis.
What You Need to Know About Cannabis
This section provides resources for trusted adults to learn more about cannabis policies, prevention and treatment, including fact sheets, conversation guides and shareable materials.
Cannabis Plant (THC)

Cannabis, commonly called marijuana, weed, pot or bud refers to the extracts or dried leaves, flowers, stems and seeds of the Cannabis sativa plant, and is the most commonly used federally illegal drug in the United States. The cannabis plant contains many components, including more than 100 cannabinoids. Tetrahydrocannabinol (THC), is the primary cannabinoid responsible for the impairing effects of cannabis. There are many different forms of THC, including delta-9 and delta-8 THC.
Cannabis Products

Cannabis products come in many different forms, including flower, oils, concentrates, edibles and beverages, and can be consumed in many ways, including through smoking, vaping, dabbing and eating.

All forms of THC can be impairing. Products containing other forms of THC, like delta-8 THC, are increasingly available in the marketplace, even in states where cannabis use has not been legalized. Although cannabis is a topic of significant public discourse in the United States, it is not easy to find clear information about its health effects, prevalence rates or the differences between federal and state laws concerning the substance.

In addition to medical and non-medical cannabis, there are additional cannabis products being manufactured from hemp that are federally legal, and often widely available. Hemp comes from the Cannabis sativa plant, and differs only from cannabis in that it contains no more than 0.3% delta-9 THC (the main psychoactive ingredient in marijuana causing the sensation of feeling 'high') on a dry weight basis.

Hemp products include CBD, as well as products with delta-8 and delta-9 THC.
Legal Consequences

It is against federal law to possess or use cannabis, regardless of age. Even if state laws allow adults to possess cannabis for non-medical purposes, no state permits those under the age of 21 to possess or use non-medical cannabis. Unlawful use can result in penalties such as loss of federal student loans, withdrawal of college acceptances and scholarships, rescinded job offers, DUIs or a criminal record.
Medical Use

Cannabis use by youth under age 21 is illegal in every state unless it has been recommended by a medical provider and the appropriate certification has been obtained. Although medical cannabis' legal status and use depend on state laws, the American Academy of Pediatrics (AAP) recommends using the U.S. Food and Drug Administration (FDA) regulatory processes for determining medical cannabis use. Medical providers may legally recommend the use of medical cannabis in some states, although there is limited research supporting its effectiveness for most pediatric medical conditions. Patients under the age of 21 require a parent or guardian to legally represent them and purchase medical cannabis from licensed and qualified dispensaries. It is never legal to give away or share medical cannabis. 
Safe Storage

Secure storage of cannabis products is one of the best prevention methods a parent or caregiver can take. Cannabis products should be locked, out of sight and out of reach of children and pets. Parents and caregivers are also encouraged to help their children recognize cannabis product packaging. Edibles, or food and drink products infused with cannabis, have different risks than smoked cannabis, including a greater risk of poisoning. Children can mistake edibles for regular food or candy. Since marijuana use has been legalized in some states, unintentional poisonings in children have increased, with some instances requiring emergency medical care. In many states, non-medical cannabis products are required to be labeled with a symbol denoting the product contains cannabis. The symbol may vary from state to state.
How to Talk to Youth About Cannabis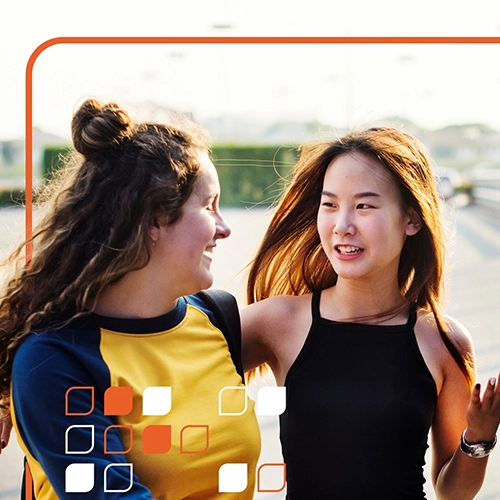 Trusted adults play an important role in communicating with youth about cannabis. When surveyed, 72% of youth reported that they would be likely to listen to and trust a health care provider advising them not to start or continue using substances. 66% of youth reported they would be likely to listen to and trust a parent or other adult guardian. Engaging youth in conversations about cannabis can help them make informed decisions.
Learn more about effective conversation skills by downloading the Getting Candid: Framing the Conversation Around Youth Substance Use Prevention Message Guide, which equips youth-serving providers with substance use prevention messages and guidance on how to normalize conversations about substance use.
State-specific Marijuana Fact Sheets
This project is supported by the Centers for Disease Control and Prevention (CDC) of the U.S. Department of Health and Human Services (HHS) as part of a financial assistance award totaling $1,500,000 with 100% funded by CDC/HHS. The contents are those of the author(s) and do not necessarily represent the official views of, nor an endorsement by, CDC/HHS or the U.S. Government.