Innovatel Telepsychiatry
innovaTel is the exclusive "Telehealth and Telepsychiatry" Platinum Partner of the National Council

InnovaTel Telepsychiatry was founded in 2014 to address a shortage of psychiatrists in community mental health settings, particularly in rural areas. InnovaTel uses telemedicine technology to connect providers in need with psychiatrists who are dedicated to delivering quality care to your clients – where they need it, when they need it. InnovaTel partners with community-based mental health facilities, hospitals, primary health practices, correctional facilities, senior living centers and more, to help them provide high-quality, timely care to patients who need it the most. InnovaTel's psychiatrists aren't just faces on a screen – they're real people invested in building real relationships with you and your clients.

Insurance
MHRRG and Negley Associates
The National Council, along with the Mental Health Corporations of America, founded and endorsed the Mental Health Risk Retention Group, Inc. (MHRRG) more than 20 years ago, to provide an innovative, stable source of comprehensive liability insurance customized to meet the evolving coverage needs of behavioral health care providers and to improve the quality of care through loss prevention program development. MHRRG offers stabilized premiums, protection against arbitrary cancellation, quality coverage and a loss prevention program. MHRRG is managed by a team of experts at Negley Associates that includes distinguished attorneys, nationally-known actuaries, reinsurance companies and underwriting managers with decades of experience specializing in behavioral health liability insurance.

Negley Associates is MHRRG's underwriting management firm and serves the insurance needs of health care and social service providers. Coverage includes workers compensation, general and professional liability, directors' and officers' liability, property and physician policies. MHRRG and Negley Associates offer customized insurance coverage for primary care services delivered in behavioral healthcare organization, as well as a comprehensive insurance program and an exclusive loss prevention series for behavioral healthcare providers.
Relias
Relias is the exclusive "Online Learning/Learning Management System" Platinum Partner of the National Council

Relias is the leader in online training and compliance solutions for the health and human services market. They offer online training and e-learning resources specifically designed to meet the training needs of organizations in areas such as health and human services (including behavioral health), senior care, public safety, and intellectual and developmental disabilities. It is their mission to help clients achieve the highest quality practice and accreditation standards with online learning and compliance programs. Relias offers unrivaled content, provides the ability for customers to create unique content, including live training, and allows for the demonstration of skill and performance, all in a singular, powerful learning management system. National Council members receive a 10-15% discount on access to Relias to services.
No partners found in this tier.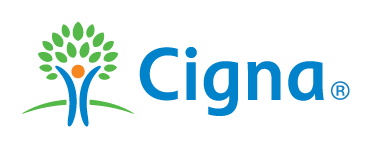 Health Systems
Cigna
At Cigna, we're more than a health insurance company. We are your partner in total health and wellness. As a global health service company, Cigna's mission is to improve the health, well-being, and peace of mind of those we serve by making health care simple, affordable, and predictable.
Health Systems
Kaiser Permanente
For 75 years, Kaiser Permanente has been committed to shaping the future of health and health care—and helping our members, patients, and communities experience more healthy years. We are recognized as one of America's leading health care providers and not-for-profit health plans, serving 12.4 million members in 8 states and the District of Columbia. Care for members and patients is focused on their total health and guided by their personal Permanente Medical Group physicians, specialists, and team of caregivers. Our expert and caring medical teams are empowered and supported by industry-leading technology advances and tools for health promotion, disease prevention, state-of-the-art care delivery, and world-class chronic disease management.
Accreditation
COA
Founded in 1977, the Council on Accreditation (COA) is an international nonprofit accreditor of community-based behavioral healthcare and social service organizations. COA accredits the full continuum of child welfare, behavioral health, and community-based human and social services for children, youth, adults, and families. COA has developed separate accreditation programs for private organizations, public agencies, Canadian organizations, military programs, and child and youth development programs. Currently, COA accredits or is in the process of accrediting over 1,600 organizations or programs that serve more than 10 million individuals and families each year.
Accreditation
The Joint Commission
The Joint Commission enterprise is a global driver of quality improvement and patient safety in health care. Through leading practices, unmatched knowledge and expertise, and rigorous standards, we help organizations across the continuum of care lead the way to zero harm.
ZiaPartners
ZiaPartners is a California-based international behavioral health and health system consulting firm founded in 2001 by Christie A. Cline, MD, MBA, former New Mexico BH Medical Director, and Ken Minkoff, MD, recognized leader in designing and implementing integrated systems and services. ZiaPartners' mission is to "Change the World" of service delivery so that systems, organizations, and programs are organized, at every level within every available resource, to welcome the needs and inspire the hopes of individuals and families with mental health, substance use, health, and cognitive challenges as well as complex human service needs of all types. ZiaPartners works with systems, provider networks, provider associations, and providers of all types and all levels of complexity, to engage in transformative change within a data-driven performance improvement framework. Projects range from small targeted interventions to large system change activities in which all programs and all persons providing care become welcoming, hopeful, strength-based, trauma-informed and co-occurring/complexity capable. ZiaPartners has consulted in over 40 states, 7 Canadian provinces, and 5 states in Australia, among other locations.