Electronic Health Record/Health Information Technology
DATIS
DATIS is the exclusive HR & Payroll Platinum Partner of the National Council

DATIS, Part of the ContinuumCloud, provides a completely unified HR and Payroll software solution intentionally designed for behavioral health and human services organizations. As the Official HR & Payroll Platinum Partner of the National Council for Mental Wellbeing, DATIS is committed to providing tailored solutions that enables organizations to better achieve their mission. DATIS empowers employees, engages teams, and evolves organizations by uniting all aspects of workforce management within a single platform that includes Position Control, Payroll, Timekeeping, Recruiting, Benefits, Talent Management, Analytics, and more.
Telehealth
innovatel Telepsychiatry
innovaTel Telepsychiatry is the exclusive Telepsychiatry Services Platinum Partner of the National Council

innovaTel is a national telepsychiatry provider that partners with community-based organizations to improve access to care.

Since 2014, innovaTel's qualified team of remote psychiatrists, psychiatric nurse practitioners and licensed clinical social workers has provided telebehavioral health services to organizations needing support, particularly with specialized care for SMI and co-occurring patient populations.

Anchored by its community mental health center roots, innovaTel's matchmaking process allows organizations to interview and choose their remote providers, who then hold a set schedule, become credentialed with that organization's payers and work within the organization's EMR.

innovaTel is committed to improving timely access to quality behavioral health and addiction treatment.

Insurance
MHRRG and Negley Associates
MHRRG and Negley Associates are the exclusive Liability Insurance Platinum Partner of the National Council

The National Council, along with the Mental Health Corporations of America, founded and endorsed the Mental Health Risk Retention Group, Inc. (MHRRG) more than 20 years ago, to provide an innovative, stable source of comprehensive liability insurance customized to meet the evolving coverage needs of behavioral health care providers and to improve the quality of care through loss prevention program development. MHRRG offers stabilized premiums, protection against arbitrary cancellation, quality coverage and a loss prevention program. MHRRG is managed by a team of experts at Negley Associates that includes distinguished attorneys, nationally-known actuaries, reinsurance companies and underwriting managers with decades of experience specializing in behavioral health liability insurance.

Negley Associates is MHRRG's underwriting management firm and serves the insurance needs of health care and social service providers. Coverage includes workers compensation, general and professional liability, directors' and officers' liability, property and physician policies. MHRRG and Negley Associates offer customized insurance coverage for primary care services delivered in behavioral healthcare organization, as well as a comprehensive insurance program and an exclusive loss prevention series for behavioral healthcare providers.
Consultants & Technical Assistance
MTM Services
MTM Services is the exclusive Consulting Platinum Partner of the National Council

Since 1995, MTM Services has helped over 800 publicly funded, private not-for-profit and private for-profit physical and specialty healthcare providers and state departments in 46 states, Washington, DC and two foreign countries manage transformational change and increase capacity to deliver critical services to the most vulnerable populations.

While the types of organizations we serve are diverse, the approach is the same. In partnership with the National Council for Mental Wellbeing, we leverage state-of-the-art analytical tools, combined with expert counsel and support, to help our clients solve problems, implement new practices and achieve truly meaningful outcomes.
Education, Training & Compliance
Relias
Relias is the exclusive Online Learning/Learning Management System Platinum Partner of the National Council

Relias is the leader in online training and compliance solutions for the health and human services market. They offer online training and e-learning resources specifically designed to meet the training needs of organizations in areas such as health and human services (including behavioral health), senior care, public safety, and intellectual and developmental disabilities. It is their mission to help clients achieve the highest quality practice and accreditation standards with online learning and compliance programs. Relias offers unrivaled content, provides the ability for customers to create unique content, including live training, and allows for the demonstration of skill and performance, all in a singular, powerful learning management system. National Council members receive a 10-15% discount on access to Relias to services.
No partners found in this tier.
Insurance
Beacon Health Options
Beacon Health Options is a leading behavioral health services company serving 1 out of 9 people across all 50 states. We work with employers, health plans and government agencies to support mental health and emotional wellbeing, substance use disorder recovery, and employee health programs that improve the health and wellness of people every day. Our multi-modal, insights driven approach allows us to integrate social, behavioral and physical health solutions to drive improved outcomes for everyone we serve. By collaborating with a network of providers in communities around the country, we help individuals live their lives to the fullest potential.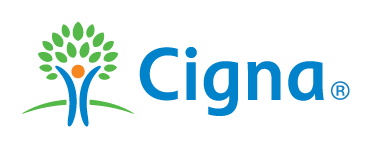 Health Systems
Cigna
At Cigna, we're more than a health insurance company. We are your partner in total health and wellness. As a global health service company, Cigna's mission is to improve the health, well-being, and peace of mind of those we serve by making health care simple, affordable, and predictable.
Mental Health Diagnostics
Genomind
Genomind Inc. is a leading precision mental health company singularly focused on filling the innovation gap in mental health care through advanced, genetics-based digital tools and services. Our founders, each with a legacy in compassionate patient care and psychiatric innovation, have carved a path to provide a more complete picture of our mental health. While our heritage is rooted in pharmacogenetic testing, we have since grown our vision to serve a broader purpose that we hope will help to remove the stigma associated with mental health. Our mission is to deliver the most comprehensive precision mental health platform that will serve as a gateway for individuals to gain valuable insight into their own behavior and for healthcare professionals to access critical information to guide more informed decisions for mental health treatment.
Health Systems
Kaiser Permanente
For 75 years, Kaiser Permanente has been committed to shaping the future of health and health care—and helping our members, patients, and communities experience more healthy years. We are recognized as one of America's leading health care providers and not-for-profit health plans, serving 12.4 million members in 8 states and the District of Columbia. Care for members and patients is focused on their total health and guided by their personal Permanente Medical Group physicians, specialists, and team of caregivers. Our expert and caring medical teams are empowered and supported by industry-leading technology advances and tools for health promotion, disease prevention, state-of-the-art care delivery, and world-class chronic disease management.
Insurance
Lockton Companies
Lockton is the world's largest family owned/privately held insurance brokerage firm providing expertise in building excellent employee benefit and risk management programs. Attracting and Retaining top talent is key to an organizations success and we help organizations build the employee benefit & total rewards programs necessary to achieve this goal. We are also committed to delivering expert risk advice to help businesses become more successful.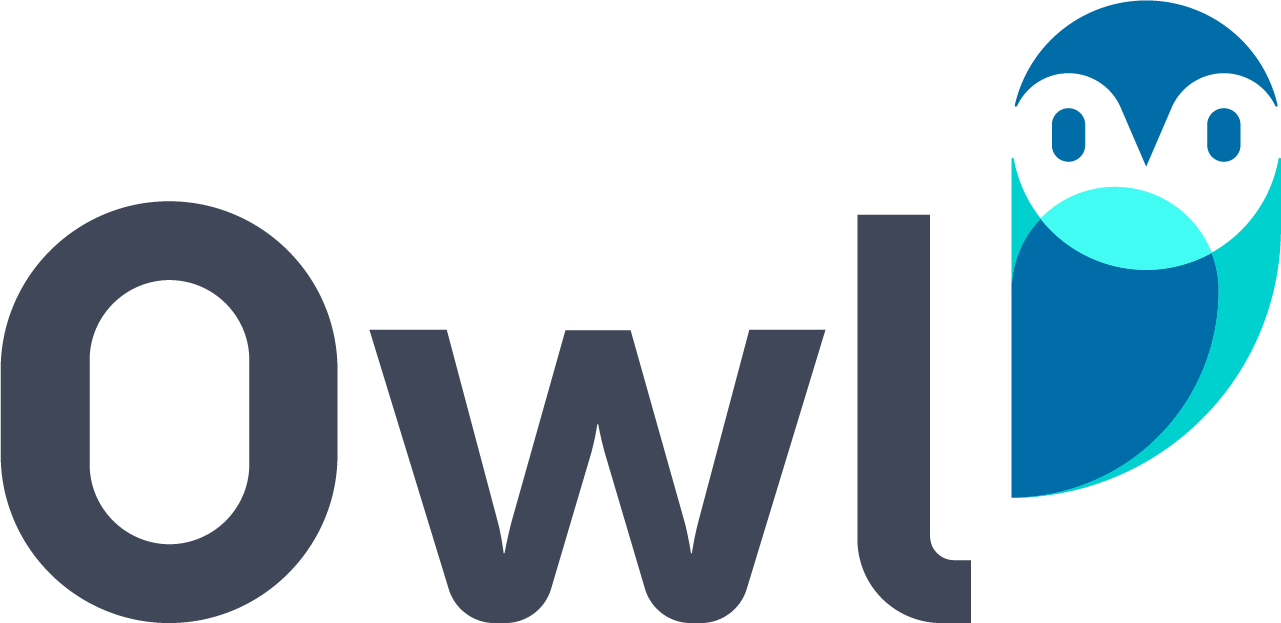 Data & Quality Outcomes
Owl
Owl helps behavioral health organizations expand access and improve outcomes through its precision-guided behavioral health solutions. With an advanced, cloud-based platform, the company offers a scalable and sustainable strategy to integrate measurement-based care, clinical decision support, and data insights into existing treatment workflows across all behavioral health conditions. Owl enables behavioral health organizations to optimize treatment pathways and plans, enable telehealth, and improve quality care delivery, while reducing risk and enabling value-based care. Leading organizations, including Main Line Health, Amita Health, Inova Health, Polara Health and Aurora Mental Health Center, use Owl to improve clinical outcomes and financial results.
Electronic Health Record/Health Information Technology
Qualifacts and Credible
Qualifacts and Credible, two leading providers of Electronic Health Records (EHR) and related technology to behavioral health and human services agencies, merged in August 2020. The new entity combines and brings to market the decades of experience each company achieved individually, and is laser-focused on helping agency partners improve clinical outcomes, enhance operations and create healthier communities. The company is offering, enhancing and fully supporting both EHR platforms – CareLogic and Credible – while collaborating to build an even brighter future for partner agencies and their clients.

Accreditation
Accreditation Commission for Health Care
Accreditation Commission for Health Care (ACHC) is a nonprofit accreditation organization that has stood as a symbol of quality and excellence since 1986. As a nationally recognized leader in Behavioral Health Accreditation, we offer a collaborative survey approach designed to enhance business operations and ensure the highest-quality patient care. We help behavioral health agencies succeed in meeting industry best practices with our realistic standards developed specifically for the behavioral health setting.
Accreditation
COA
Founded in 1977, the Council on Accreditation (COA) is an international nonprofit accreditor of community-based behavioral healthcare and social service organizations. COA accredits the full continuum of child welfare, behavioral health, and community-based human and social services for children, youth, adults, and families. COA has developed separate accreditation programs for private organizations, public agencies, Canadian organizations, military programs, and child and youth development programs. Currently, COA accredits or is in the process of accrediting over 1,600 organizations or programs that serve more than 10 million individuals and families each year.
Consultants & Technical Assistance
Finance
CohnReznick
As a leading advisory, assurance, and tax firm, CohnReznick helps forward-thinking organizations achieve their vision by optimizing performance, maximizing value, and managing risk. CohnReznick provides targeted financial advisory services to the behavioral healthcare industry from cost-reporting/rate-setting through Value Based Payment, strategic business planning, revenue cycle improvement and technology solutions. Clients benefit from the right team with the right capabilities; proven processes customized to their individual needs; and leaders with vital industry knowledge and relationships.
Professional Development & Networking
DCM Associates
DCM Associates is a nationally recognized executive search firm specializing in nonprofit leadership positions of CEO's and C- Suite positions. The DCM Center for Nonprofit Leadership and Board Performance provides executive leadership and board assessment and evaluation tools and online board and executive leadership courses. DCM specializes in leadership search projects representing a wide variety of national, regional and local nonprofit sectors, specializing in behavioral healthcare providers and other community social impact building organizations.
Pharmacy
Telehealth
Genoa Healthcare
Dedicated to serving the needs of those in the behavioral health and addiction treatment communities, and others who have complex, chronic health conditions, Genoa Healthcare® is the largest provider of behavioral health pharmacy and medication management services for individuals with behavioral health and other complex, chronic health conditions in the U.S. With 20 years of experience, Genoa Healthcare serves nearly one million individuals annually across the United States. Everything we do is informed by our CARE values: Caring, Accountable, Results-Oriented and Ethical.
Electronic Health Record/Health Information Technology
NextGen®️ Healthcare
NextGen®️ Behavioral Health Suite integrates behavioral, physical, and oral health data on a single platform for a comprehensive view of patient health. The result: a whole-person approach to care. Configurable workflows and reports, as well as mobile solutions and a smart digital pen, promote clinical flexibility, improve care coordination, and increase access to care. In our commitment to elevate behavioral healthcare, our fully integrated solutions reduce administrative and clinical errors, simplify reporting, and enable practices to keep pace with changes in regulations and compliance requirements. The results are better clinical outcomes, higher quality care, and improved clinician and patient satisfaction.
Consultants & Technical Assistance
Primary Care Development Corp
Primary Care Development Corporation (PCDC) is a nationally-recognized nonprofit organization and a U.S. Treasury-certified community development financial institution catalyzing excellence in primary care through strategic community investment, policy initiatives, research, training and technical assistance to achieve health equity. PCDC provides the capital, advocacy, research, and expertise to finance and enhance our national primary care infrastructure.
Finance
RSM
RSM is the leading U.S. provider of audit, tax and consulting services to the middle market. Our dedicated health care professionals, driven by deep industry experience, deliver innovative technology solutions to nearly 3,000 health care providers across the continuum.
We provide comprehensive and robust offerings to support behavioral, and human service organizations, including operational and technology consulting, risk management, security, revenue cycle, compliance, and assistance with mergers and acquisitions amongst other services. RSM provides a portfolio of methodologies, tools and services to assist human services clients in the areas such as:
Technology selection, integration, and implementation
Operational innovation through advanced data analytics
Due diligence, and M&A strategy
Patient and clinician engagement
Compliance and regulatory needs
EHR and technology optimization
Revenue Cycle improvement
Audit and Accounting

Electronic Health Record/Health Information Technology
Streamline Healthcare Solutions
Streamline Healthcare Solutions has been providing electronic health record (EHR) software solutions to behavioral healthcare organizations since 2003. Streamline's software solutions are well suited for organizations who wish to have one system incorporating all business processes to a single solution, and still evolve as business needs develop. Our meaningful use certified system, SmartCare™, is built for the delivery, management, and coordination of healthcare services. SmartCare is deployed in a live environment at all service levels including, inpatient, outpatient, intensive-outpatient and residential, as well as functionality for e-prescribing, primary care services and electronic communication with other providers via Continuity of Care Documents (CCD).
Accreditation
The Joint Commission
The Joint Commission enterprise is a global driver of quality improvement and patient safety in health care. Through leading practices, unmatched knowledge and expertise, and rigorous standards, we help organizations across the continuum of care lead the way to zero harm.
Education, Training & Compliance
Professional Development & Networking
Triad
Triad is the leading provider of education, community, and career resources for behavioral and mental health professionals. The parent company to AATBS, Academic Review, Gerry Grossman Seminars, and Taylor Study Method, Triad has been in business for 45+ years, and has helped over one million professionals attain and maintain their licensure.
Built off our legacy of exam prep and CE, we have launched the Triad hub: resources curated specifically for BMH professionals, and all for free. Visit
hellotriad.com
to activate your free account.
At Triad, we aspire to motivate more early-career professionals to enter the field of behavioral and mental health, and to increase access and equity in the field, by providing more valuable resources for more people, for free. Come join the community today.
Consultants & Technical Assistance
ZiaPartners
ZiaPartners is a California-based international behavioral health and health system consulting firm founded in 2001 by Christie A. Cline, MD, MBA, former New Mexico BH Medical Director, and Ken Minkoff, MD, recognized leader in designing and implementing integrated systems and services. ZiaPartners' mission is to "Change the World" of service delivery so that systems, organizations, and programs are organized, at every level within every available resource, to welcome the needs and inspire the hopes of individuals and families with mental health, substance use, health, and cognitive challenges as well as complex human service needs of all types. ZiaPartners works with systems, provider networks, provider associations, and providers of all types and all levels of complexity, to engage in transformative change within a data-driven performance improvement framework. Projects range from small targeted interventions to large system change activities in which all programs and all persons providing care become welcoming, hopeful, strength-based, trauma-informed and co-occurring/complexity capable. ZiaPartners has consulted in over 40 states, 7 Canadian provinces, and 5 states in Australia, among other locations.